If My Income Tax Return Is Accepted, Can I Still Be Audited?
by Kristen R. Price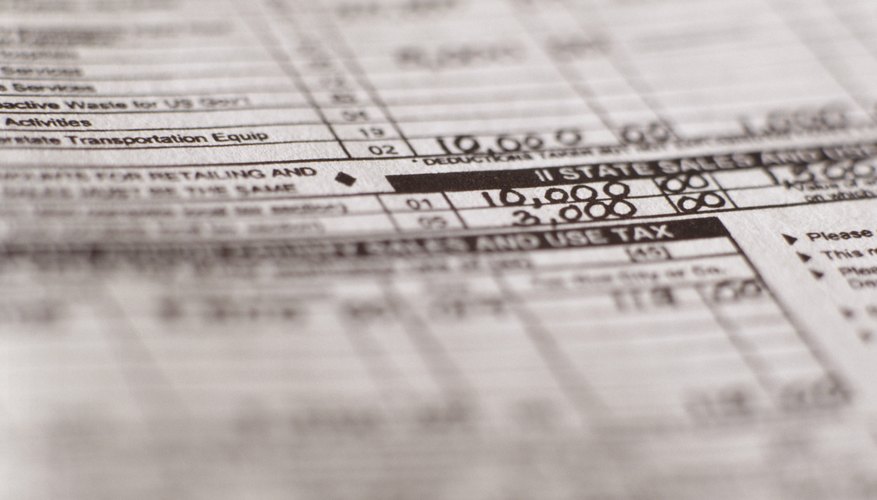 You have a lot of options when you file your taxes to the Internal Revenue Service. You can hire a Certified Public Accountant or go it alone via mail-in forms, internet submission or telephone filing. However you file, you'll be notified when your taxes are accepted by the IRS. But this doesn't mean you're not eligible for audit.
IRS Acceptance
Your tax return should be accepted by the IRS soon after you submit it. Initially, you will receive notification that your return has been received. You then receive notification that your return has been approved or accepted. This generally happens within a few days of the IRS receiving your return but could take longer. When your return is accepted, it simply means that the IRS has not found any obvious errors or missing information. This does not mean you won't be audited at a later date.
Returns
Once your tax return is received and accepted, you will either officially be on the hook to pay any federal taxes due or the IRS will begin processing your refund. If you get a refund back, this doesn't mean that you're no longer eligible for an audit. What many taxpayers don't understand is that audits are determined long after refunds are paid. Your return will go through further examination, where the IRS will identify any red flags like suspicious deductions or unreported income.
Audits
The IRS has a process that selects tax returns to audit, which doesn't start until after your return is accepted (and likely after you've received your refund). Your return will be electronically compared to IRS-established "norms" for similar returns. If your return is flagged as one that deviates substantially from the norm, it will be reviewed by an auditor. The auditor then might accept your return or assign it to an examination group. After group assignment, your return is examined once again by a manager, who will decide whether to accept the return or formally audit it.
Timing
If you are selected for an audit, this usually happens within a few months of your return being accepted by the IRS. That said, the IRS has three years to issue a formal audit, or even longer in certain circumstances. That's why the IRS advises taxpayers to keep supporting documentation for three years after filing taxes. Regardless of whether you file by the April 15 deadline or by October 15 if you filed for an extension, your return will go through the normal IRS review process, and you stand a chance at being audited.
Photo Credits
Photodisc/Photodisc/Getty Images