Does the IRS Check Each & Every Tax Return Filed?
by Tom Streissguth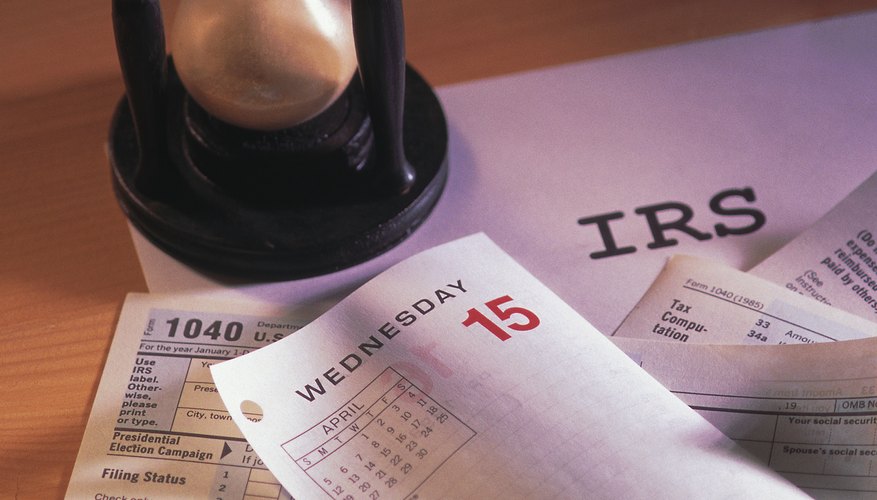 When you file a tax return with the Internal Revenue Service, you submit your numbers and calculations for review by the agency's computers. If your math is incorrect, or you seem to be missing some income that was reported to the IRS, you will receive a notice that either corrects your return and adjusts the amount of tax you owe or asks for more information. Certain returns that generate enough audit flags" will be subject to a more thorough review.
Initial Review
The IRS reviews every tax return for math errors and incomplete information. You will receive a corrected return if your calculations are incorrect or you've used the wrong tax table. You will be asked for more information if you've neglected to submit a W-2 from your employer or a 1099 form from another income source, such as a bank account. Even if your return passes the initial process, the agency has three years from the date the return was due to put you through an audit.
Auditing Chances
For most taxpayers, the chances of an audit are rather small; according to the financial website Kiplinger's, the general ratio of audited returns for tax year 2012 was 1 in 91. But the IRS computers generate audit flags for certain features that tend to bring about underreported income. You have a better chance of being audited, for example, if you report more than $200,000 of income, pay alimony, deduct a lot of charitable contributions, claim losses as a day trader in the stock market or from rental real estate, deduct business meal and transportation expenses or write off home-office expenses.
Offshore Reporting
The IRS also takes issue with taxpayers who don't report income or interest earned from offshore companies or who fail to report foreign accounts that held at least $10,000 at any time during the tax year. Simply neglecting to list the income or accounts won't work; the U.S. government insists that offshore banks, trusts and mutual funds report their U.S. account holders. If offshore entities fail to comply, the IRS requires U.S. banks and other "withholding agents," such as brokers and corporations, to withhold 30 percent of payments they send to these accounts. If your return seems to be forgetting foreign dividends, assets or income, your chances of an audit will rise.
Audit Results
The IRS selects a small percentage of returns randomly for an audit. If you do receive an audit notice, you may be able to handle the process with a mailed response. These "correspondence audits" are the most common, with "field audits" -- when an IRS agent comes to your home or business -- relatively rare. Otherwise, you will have to report to an IRS office for an interview. Not all audits result in bad news, however; one in seven ends with a refund to the taxpayer.
Photo Credits
Comstock/Stockbyte/Getty Images