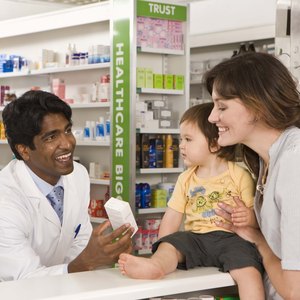 •••
Jupiterimages/Polka Dot/Getty Images
In most states, to get affordable health insurance, you sign up through Healthcare.gov. But a handful of states have their own exchanges, allowing residents to sign up and shop coverage options. In 2010, the state of California passed legislation to create Covered California, making it the first state in the country to do so. Coverage began in 2014 and, since then, it has served more than 3.5 million Californians, reducing the uninsured from 17 percent to 6.8 percent. But to participate, residents must meet income requirements based on household size.
What is Covered California?
To have healthy families, insurance is a must. But not everyone has access to it through an employer. The Affordable Care Act created Healthcare.gov, which allows residents across the nation to get health care insurance at reasonable rates. Twelve states have come up with their own health care exchanges, where residents can get more personalized insurance offerings. The rates are subsidized with federal dollars, and residents go through the state portal rather than Healthcare.gov to sign up for insurance.
Healthy Families California Program Qualifications
Residents must meet income requirements to get insurance through Covered California. That guideline ranges from 0 to 400 percent of the Federal Poverty Level, with your percentage of that poverty level determining what you pay in premiums. According to the Healthy Families income guidelines 2018, you'll qualify for a subsidy if you make between 138 and 400 percent of the federal poverty level. If you make between 0 and 138 percent, you'll qualify for Medi-Cal, California's Medicaid program serving low-income residents.
Income Limits Individuals Versus Families
To determine the Healthy Families income guidelines 2018, you'll need to take a look at your own situation. As an individual making less than $47,520 each year, you'll qualify for government assistance based on your income. This income rate applies both at the federal and state level. If you have a family of four, your wages can't exceed $97,200 a year to qualify. The lower your income, the greater the assistance you'll be eligible to receive. Pregnant Californians may qualify for Medi-Cal with incomes between 213 and 322 percent of the federal poverty level.
Proving Your Income
When you go to the Healthy Families California website, you should be prepared to prove your income when asked. Qualifying documentation includes pay stubs, federal income tax forms or employer statements. If you had foreign income, you'll need proof of that as well. Self-employed individuals can provide three months of receipts, profit and loss statements or tax forms. You can either upload the documentation to the Healthy Families insurance site when signing up or mail or fax it to Covered California's Sacramento offices.
Cost of Covered California
Covered California does offer cost savings for residents who qualify, but premiums are on the rise. This year, premiums are increasing by 8.7 percent, due in large part to federal policies. For healthy families, insurance premiums can be reduced slightly by choosing a lower-priced plan. But the good news is that all the previous insurers are returning for 2019, and 96 percent of participants in the plan can choose from two insurers or more.
How to Enroll
To be eligible for the Healthy Families California marketplace, you'll need to sign up during the open enrollment period, which is Oct. 15 through Jan. 15. If you fall outside of that period, you may still qualify to enroll if you have a qualifying event, such as losing your employer-provided health coverage. Medi-Cal-eligible Californians can enroll year-round. If you're applying due to a qualifying event, you'll have only 60 days from the date of the event to apply. American Indians also have no need to wait for open enrollment, as long as you're part of a federally-recognized American Indian tribe. Check your financial documents to ensure you qualify under the Healthy Families income guidelines for 2018 before you start the enrollment process.
References
Writer Bio
Stephanie Faris has written about finance for entrepreneurs and marketing firms since 2013. She spent nearly a year as a ghostwriter for a credit card processing service and has ghostwritten about finance for numerous marketing firms and entrepreneurs. Her work has appeared on The Motley Fool, MoneyGeek, Ecommerce Insiders, GoBankingRates, and ThriveBy30.