What Impacts Do Medicaid Cuts Have on the Developmentally Disabled?
by M. Paul Jackson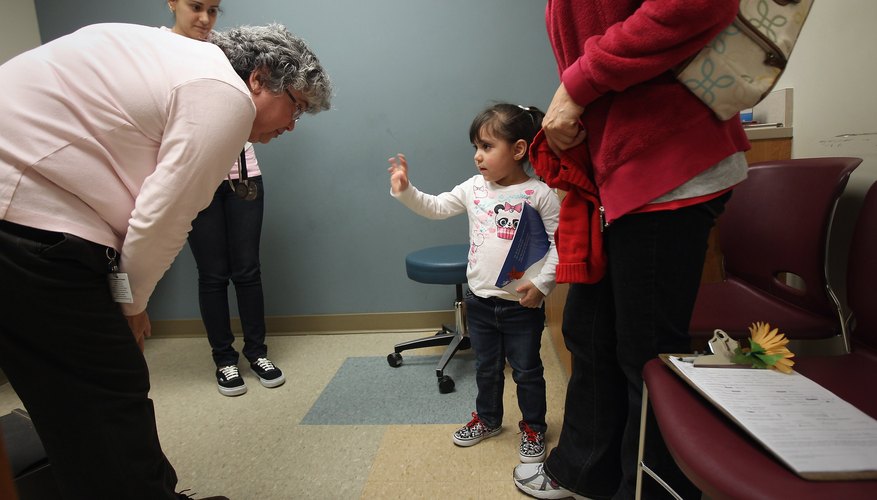 For people with developmental disabilities, the federal Medicaid program can be a lifesaver, allowing them to obtain medical services and gain access to developmental programs that would otherwise be unaffordable. The passage of the federal Patient Protection and Affordable Care Act in 2010, however, included a $500 million cut to Medicaid expenditures in 2014, which could make it harder for the developmentally disabled to receive treatments and social services.
Numbers Affected
A cut in Medicaid could hit those with developmental disabilities hard. According to the Centers for Disease Control and Prevention, about 15 percent of children from 3 to 17 have some kind of developmental disability. These disorders can include cerebral palsy, autism and attention deficit disorder. In addition, the number of people with developmental disabilities is growing. According to the CDC, parent-reported developmental disabilities increased 17 percent from 1997 to 2008, indicating a rising need for more services. Medicaid is the primary source of funding of assistance for people with developmental disabilities.
Decline in Social Services
Cuts to Medicaid would drastically reduce the amount the federal government gives to states to administer programs for those with developmental disabilities. As a result, state-operated developmental centers and other nonprofit counseling services would have to cut or limit assistance to the disabled, including helping patients with communication, transportation and self-feeding skills. The reduction of some of these programs could make it difficult for the disabled to readily receive specialized treatment and counseling. Some patients could instead be placed on "waiting lists" to receive care from still-existing programs, or the cost for care could be shifted to a patient's family.
Loss of Support Networks
Families and individuals with developmental disabilities often rely on each other for support, creating forums and networking groups to discuss treatment for developmental disabilities. The loss of developmental programs from Medicaid cuts would force those families and individuals to look elsewhere for services, potentially weakening the networking groups in many communities.
Housing Difficulties
Finding housing for people with long-term care needs for developmental disabilities can often be a big challenge. Because so many may need specialized care, patients with severe developmental disabilities often receive long-term care services in specialized care homes, such as patient-centered medical homes or community health clinics, which can include rural health clinics and mental health centers. But Medicare's proposed cuts could slash funds for some housing programs, making it difficult for patients and their families to find affordable housing.
Photo Credits
John Moore/Getty Images News/Getty Images