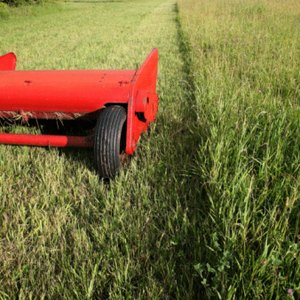 •••
Jupiterimages/Photos.com/Getty Images
Teenagers face a difficult challenge at age of 15: they are old enough to desire a wide range of products and services, but not old enough to work for most employers. Coming up with a list of ideas for making money at the age of 15 can help teens to develop a solid work ethic, cultivate internal drive to succeed and gain early entrepreneurial experience, while reducing their dependence on parents' income.
Tutoring
Teens who excel academically might consider offering tutoring services to other students, whether younger or older. Focus on your strongest topics, and notify schools in your local area that you are available for paid tutoring services. Consider placing ads in free online directories and on community bulletin boards to spread the word about your services. Tutoring can help to avoid a work and school conflict, since it combines both worlds.
Babysitting
Babysitting is another common cash-earning opportunity for teens. While babysitting jobs are favored by teenage girls, responsible boys can make money babysitting as well. Start with adult friends of the family when spreading the word about your babysitting services, and try to establish a list of repeat clients for a more stable income.
Landscaping
Rural and suburban areas always provide plenty of opportunities for teens to do yard work, such as cutting grass, trimming hedges, cleaning pools and painting. A teen can start his own landscaping company with as little as a single lawnmower and a gallon of fuel. Door-to-door sales and advertising can be an effective way to drum up business for your landscaping activities. Looking closely at lawns in your community can tell you who regularly performs their own yard work and who might be willing to pay someone else to do the work.
Pet Care
Pet care services are in high demand among the same people who need babysitting services — people who spend most of their time at work or otherwise away from home. Teens can offer dog walking services, pet sitting services for vacationers, pet grooming services or any other pet related services that focus on pets' welfare and solving problems for pet owners.
Employment
A small number of legitimate businesses will hire teens at age 15, although employers may set age requirements at 16, 18 or 21 depending on state law. Fast food franchises and other minimum wage jobs are most likely to consider hiring a promising 15-year-old, although the law will limit the types of work you can do, as well as the number of hours per day and per week you will be permitted to work.
References
Writer Bio
David Ingram has written for multiple publications since 2009, including "The Houston Chronicle" and online at Business.com. As a small-business owner, Ingram regularly confronts modern issues in management, marketing, finance and business law. He has earned a Bachelor of Arts in management from Walsh University.