How to Take Stock Market Courses
by Patrick Gleeson, Ph. D., Registered Investment Adv ; Updated April 19, 2017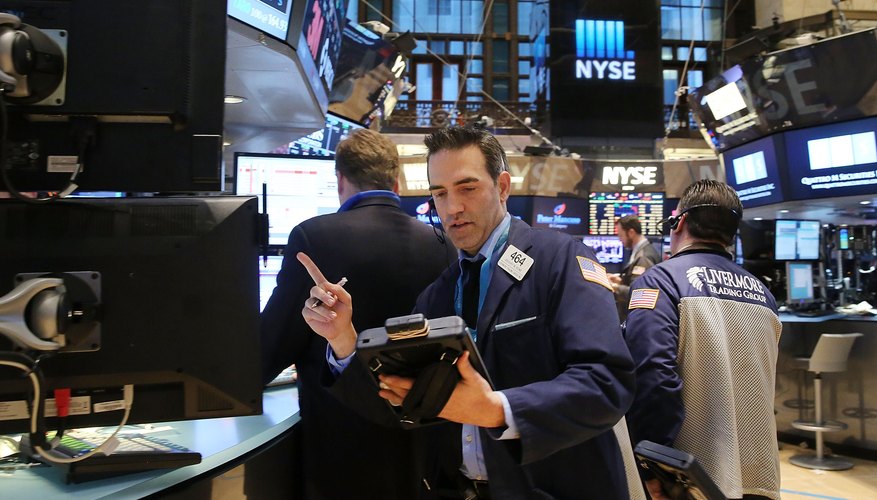 Many free stock market courses are available online and off. One issue for new investors wanting help in learning about the stock market is that many of these courses -- especially the online offerings -- are thinly disguised offers to begin day trading with the company offering the course. You can avoid these risky offers by sticking with course offerings from reputable investment firms and investment-related organizations, such as Nasdaq and the Financial Industry Regulatory Authority, or FINRA.
Best Online Education Centers
Corporate Insight, a company providing intelligence to the financial services industry, offers annual awards to online brokerages that provide the best customer experience in several different areas, one of them being investor education. In 2013, the company surveyed 19 of the largest brokerages and found that E-Trade, Ameritrade and Fidelity had the three best education centers.
Online Education Centers
Ameritrade, E-Trade and Fidelity offer many courses in all major investment areas, among them annuities, bonds, stocks and investing and trading methods. These courses are generally short. Each can be completed in a few hours, and many are offered at different levels for beginning, intermediate and advanced investors. One limitation of these courses is that for unlimited access after an introductory period, you need to open a brokerage account. Opening the account, however, takes less than a half hour and these brokerages do not have periodic maintenance charges, so the accounts are free. You may need to maintain some small account balance but you don't have to invest it, so it can function simply as a refundable deposit.
High-School and College Courses
State and federal government agencies offer financial education course materials to students at various grade levels, from elementary school through high school. Washington state's offerings, for instance, are extensive. You don't have to be a Washington state educator to use them, and they are free. The problem with financial education in high schools, however, is that no state funds are available to implement the courses even though materials are available. College course materials are also available through the Washington State Department of Financial Institutions. Some college courses are offered by Visa or Mastercard, which are commercial institutions. How many colleges actually offer these courses is not clear. A reasonably extensive online search in the fall of 2014 did not yield a single college level course offering.
Regulatory and Other Financial Agency Offerings
Free investor education courses are available online and in some instances offline from all the major financial regulatory institutions, including Nasdaq, FINRA, the Securities and Exchange Commission and the National Endowment for Investor Education. These tend to contain careful explanations of different investment subjects rather than being actual courses. A weakness of all the course offerings by brokerages and financial agencies is that you learn without being tested. A 2014 study of learning published in "Science" and reported by "The New York Times" concluded that effective learning depends on testing: Students who are tested during a course get 50 percent better results than those who are not. Frequent testing is best.
Photo Credits
Spencer Platt/Getty Images News/Getty Images