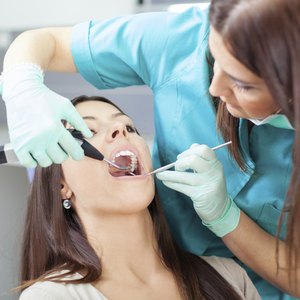 •••
Sneksy/iStock/Getty Images
Delta Dental is an insurance company that has been providing dental coverage to Americans since 1954. While Delta Dental Plans Association is a nonprofit organization, it partners with 39 for-profit affiliates nationwide. It is the largest dental benefits carrier in the United States and offers a variety of health plans for the people it covers. However, like any service, you can terminate Delta Dental as your carrier if it no longer meets your needs.
Contact a Delta Dental representative. Look at the back of your Delta Dental insurance card for a telephone number to reach him.
Tell the representative you would like to cancel your policy. You will be required to notify Delta Dental in writing. The representative will tell you where to send the cancellation letter or email.
Write a simple request stating that you would like to cancel your policy with Delta Dental. Send it to the email or address given you by the insurance company representative.
Wait for confirmation of cancellation. Cancellation refunds will vary from plan to plan. Some branches of Delta Dental will offer you a full refund if you cancel within 30 days of initial enrollment. The time of termination also depends on when you mail your letter. For example, Delta Dental of Colorado will terminate your contract at the end of the month if it receives notice by the 20th.
References
Writer Bio
David Harris is a writer living in Portland, Ore. He currently is the editor-in-chief of the online magazine Spectrum Culture. He holds a Master of Fine Arts in creative writing from Sarah Lawrence College.