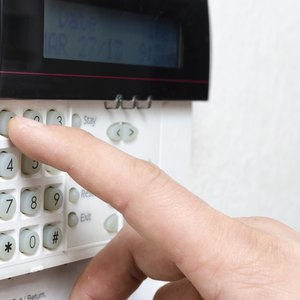 •••
GregorBister/iStock/Getty Images
If you no longer want ADT to provide your home or business with security monitoring, you need to officially terminate your service. Otherwise, ADT will continue to bill you monthly. Terminating ADT service is a quick process, but if you are still under contract, you may have to pay an early termination fee. Generally, the early termination fee is 75 percent of the remaining monthly charges through the end of your contract term.
Call ADT's National Sales Center phone number at 1-800-600-5145.
Follow the voice prompts to speak to a customer service representative.
Provide the ADT customer service representative with your account number, password and answer any security questions you are asked.
Inform the customer service representative that you wish to terminate your ADT service. The operator will help you terminate service and give you a termination order confirmation number.
ADT may charge you an early termination fee if you cancel your service before your contract expires.
References
Resources
Writer Bio
Rose Kivi has been a writer for more than 10 years. She has a background in the nursing field, wildlife rehabilitation and habitat conservation. Kivi has authored educational textbooks, patient health care pamphlets, animal husbandry guides, outdoor survival manuals and was a contributing writer for two books in the Uncle John's Bathroom Reader Series.