How to Switch Banks – The Right Way
by Gina Roberts-Grey ; Updated October 17, 2017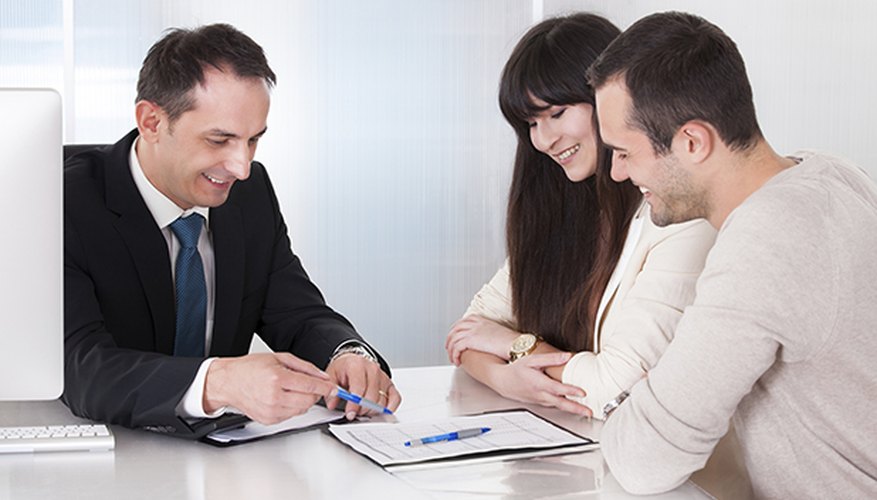 Whether you're unhappy with your current bank, enticed by attractive incentives of a bank down the street or relocating and can't take your old bank account to your new city, you may be in the market for a new home for your money. But despite wanting, or needing, to switch banks, many people delay — or avoid altogether — making a move or completely closing out old accounts (leaving a few dollars to languish indefinitely) because the process seems stressful, even daunting.
Forging a new relationship with a financial institution doesn't have to be a painful process.
If you're ready to break up with your old bank, here's how to switch banks and have peace of mind that you won't bounce a check, miss a payment or lose a deposit in the process.
Cash really is king
The longer outstanding checks float around, the longer you have to leave your existing account open. The same goes for ATM and debit transactions, which can take up to four days to fully process. Once you've made the decision to move your money — and you've got your eye on a new home for it — it's time to limit your banking activity on that old account.
Take out enough cash to live on for a few days or so in order to halt swiping your debit card for gas or groceries. And pad your cash wad with an extra $100 or so to be able to open your new account with cash rather than a personal check that will have to clear the account you want to close.
Just remember to watch the bottom line. While you definitely want to have money to live on for about a week, make sure to monitor your account to avoid dipping below your current bank's minimum balance requirements and being hit with a corresponding fee.
Do your homework
Before closing your current account, research a prospective bank's balance minimums, fees, branch locations, hours and its online banking portal and app (if applicable) to make sure the new bank is the one for you.
Then, using your cash, begin the process to open a new account.
Crunch your numbers
After you've opened your new account, you'll need to quickly become best friends with the account number and the bank routing number. Those two nuggets will be vital to successfully set up automated transactions and monthly bills paid by the account. If you can't commit them to memory, keep a voided check handy to refer to.
Make a list
Review the past three months' worth of statements to capture all of your direct deposits and automatic withdrawals, including paychecks, Social Security and pension checks, insurance dividends and the like. You want to review at least three months to make sure you don't miss accounts that only deposit periodically. You also need to list any automatic bill payments and debits, such as monthly fees for your gym membership or online services.
Start talking
Contact each payment provider and automatic withdrawal to learn what documentation is required to transfer the payment. Make sure to ask how long it will take for the change to take effect to determine how long you must wait before closing out your old account.
Print out records
If you bank online, download and print transactions like checks to the IRS or your student loan payments. You also should download and save any e-statements or other documentation like interest earned to match against year-end records during tax season.
Close your old account
Once all outstanding checks have cleared and all payments and deposits have been moved to your new account, it's time to pull the plug on your relationship with your old bank or account. You should be a close your account at a bank branch, by mail or over the phone. And if you have any money left in the account, you can request the bank cut you a check or hand over cash if you close the account in person.