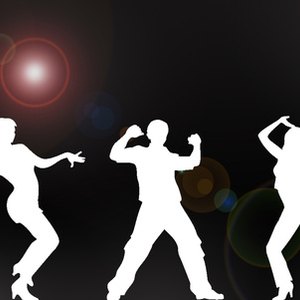 •••
dance image by The Russian Negresco from Fotolia.com
Zumba classes, popular at fitness centers and gyms in 2010, offer a workout flavored with salsa and other Latin dance steps. Teaching these classes at such a public arena gives you valuable experience and introduces you and your expertise to community members. But you may prefer to start your own, independent class, which you can do with a small investment.
Before You Start
Buy a personal liability insurance policy to protect yourself and your future students in the event of injury. Purchase coverage through your own insurance agent or online through an agency that specializes in covering fitness trainers and group exercise instructors. For no additional fee, you may be able to list the venue of your class as an additional insured. Many venues require instructors who rent their facilities to carry insurance.
Learn your responsibilities with regard to playing music. You will need a performance use license to play music in a public venue. You will not need a license to play Zumba Original Music, but the music you receive through the Zumba Instructor Network and other music you play may require the license.
Obtain or create a liability waiver form. The laws and regulations regarding the rights of instructors and participants vary from state to state, so consult a lawyer to help you. A basic liability waiver says that the participant will not blame or sue the instructor or the venue for any injury sustained during class or while in the building. Have each participant sign the waiver before the first class. Keep the signed waivers on file. Require participants to sign new waivers at the beginning of every class series or at least once a year.
Market your skills and your class to organizations including hospitals, churches, colleges or universities, or senior centers. Such venues usually have large open areas or conference rooms. Expect rent for space to be reasonable; many organizations charge a nominal fee. Other options to consider approaching are martial arts or yoga studios, but these facilities may require a larger percentage of your Zumba earnings.
Decide on your sound system. Zumba enjoys popularity in part because of the music. Inquire at your chosen venue to see if it has an adequate sound system. Otherwise, invest in a portable system to deliver the music during class. Consider a system that will support a wireless mic if you will be verbally leading your class.
Before the First Class
Advertise your class at least two to three weeks before the first class. Buy or make fliers that give the location, time and start date, as well as your name, contact phone number and email address. Post your class online with your Zumba profile. Publicize a free demonstration class to maintain a no-pressure atmosphere and attract more potential customers.
Carry change with you. People will be ready to pay for their classes, especially after a first free class. Whether you offer a monthly fee option or a punch card in different increments, you want to be prepared to make change.
Get to your class venue early to set up the room and to greet early participants. Ask the participants to sign the liability waivers, and have them sign in so you can keep attendance records.
Familiarize yourself with the legal compliance requirements of Zumba, and abide by them at all times.
Writer Bio
Kristi Lutjelusche began freelance writing in 2010 for websites including eHow and Answerbag. She is a Zumba instructor and a registered radiologic technologist in Denver. Lutjelusche holds a Bachelor of Science in radiologic sciences from the Florida Hospital College of Health Science.