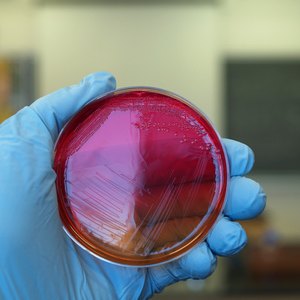 Whether you notice a public or environment health issue at a restaurant, hotel, tanning salon or fitness center, you may feel as though someone in authority should know about it. When you report a health violation, a health inspector is summoned to the location to determine whether an official violation has occurred, whether the facility should be fined or even whether the facility should be shut down. You can report a health violation by paying attention to details and knowing where to turn.
Take Care of Yourself
If you are sick or there is a risk that you will become sick from a health violation, visit your doctor or a hospital emergency room immediately. If there is a public health concern that caused you to become ill, it is important that you seek medical treatment immediately; a physician can document the violation, help determine an official cause of the problem and identify whether others are at risk for illness.
Before you leave your doctor's office or the hospital emergency room, ask for a report that outlines your diagnosis and any recommended treatment.
Record Specific Details
It's important to write down details about the violation, including the name of the facility at which the violation occurred, the facility's address, the names of those involved with the violation, specific details about what you noticed, the date and time of the infraction and the names and phone numbers of any witnesses.
When reporting a health violation, it is important that your story be accurate and consistent, so it helps to write down as much information about the incident as possible. Do this while the incident is still fresh in your memory.
Gather Samples as Evidence
Gathering samples that prove the health violation will help the health department as they investigate your case. If you became sick after eating chicken at a restaurant, place the unfinished portion of your chicken and other parts of your meal that can help prove a violation in an air-tight plastic or glass container to preserve the infected food.
Report the Violation
To report the violation, call or visit your local health department. You can determine the address or phone number of your local health department by using the list of health departments on the CDC website and clicking on the links for your state and county.
Visit your health department's environmental health division to take any medical records and samples that prove the health violation; ask to fill out a health code violation complaint.
If you did not become ill and do not have any samples of the violation, call the environmental health division at your local health department and file a complaint over the phone. Provide as many details about the violation as possible, including specific information about the people, businesses or agencies involved and what you witnessed.
Health Code Violations Report Online
Fill out a health code violation complaint online, if your local health department offers such a service. Provide your name, address and phone number, and the name, address and phone number of the facility in violation, the names of those who violated the health code and as many details about the incident as possible.