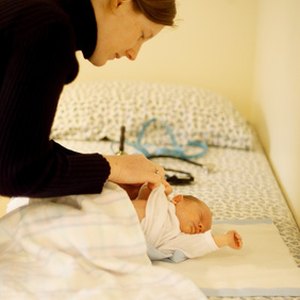 •••
paediatric clinic image by Steve Lovegrove from Fotolia.com
Medicaid is a federally funded, state administered program that provides health care coverage to eligible low-income individuals and families. Each state sets its own rules regarding eligibility requirements. States approve Medicaid based on factors such as income, disability, pregnancy and citizenship status.
Gather all of your documents to show proof of income, identity and citizenship along with social security numbers for each member of your household. You will need these documents to renew your Medicaid benefits.
Go online to your State's Health and Human Services website. To locate a state-specific Medicaid website, type the name of the state and then type Medicaid into your preferred search engine. In addition, The Centers for Medicare and Medicaid Services provides links to Medicaid program websites by state (see Resources).
Click the tab to renew Medicaid online. Create an account by selecting "new user." If you have an existing account, select "returning user" to login to your account. You may renew your Medicaid without registering; however, creating an account allows you to save your application for 30 days if you require extra time to complete it.
Complete the application in its entirety or save your application by clicking the save button. Log out and return within 30 days to complete and submit your application for renewal. After submitting your application, Medicaid will ask you to mail in documents to prove United States citizenship and income.
Keep a record of your account passwords for future login access or application completion. Print your application summary page to keep for your records, it includes your application number.