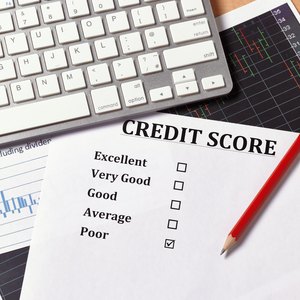 •••
Peter Dazeley/Photographer's Choice/GettyImages
CareCredit is similar to a credit card in that it is a line of credit, but you can only use it for medical costs. CareCredit can be used for your entire family to help pay out-of-pocket expenses not covered by your health insurance plan. It can also be used to care for your furry family members since it is accepted by many veterinarians and animal hospitals. CareCredit charges no interest on the balance if paid in full within six months, 12 months, 18 months or 24 months, depending on the plan you select. No interest is charged if the minimum monthly payment is made on time. CareCredit is accepted by thousands of physicians and hospitals in the USA.
Apply for Care Credit
Click the link to apply for a CareCredit card online or download the application from the company's website. The site is secure and your personal information is protected. Make sure you provide all the requested information so an accurate credit decision can be made. If you prefer, you can also apply over the phone by calling (800) 677-0718.
Select Your Preferred Doctor
Select from the three options to choose a doctor. You may choose a doctor after the application is complete if you have not selected a doctor or if you are not ready to select a doctor. Check whether your doctor is already enrolled as a CareCredit provider by searching for her name in the provider locator on the CareCredit website. You can also conduct the same search for a veterinarian or animal hospital that accepts it, though if you are applying for credit for vet care, most offices will let you know if they accept CareCredit or not.
Fill Out the Application
Provide accurate information, including your Social Security number, driver license number, birth date, full name and current address. CareCredit will use this information to check your credit rating to determine your eligibility to receive a CareCredit card. Approval for credit is based on information you provide on your application together with past credit history and credit score. As a general rule, a credit score in the good and excellent range will get you approved. If you know your credit score is below average, consider getting a co-applicant who has a better credit score.
Begin Using Your Card
You can use your CareCredit account to pay for out-of-pocket medical expenses for your family, vet bills for your pets and other medical supplies such as bandages, prescriptions and over-the-counter medications. CareCredit is also accepted at certain pharmacies for any in-store purchase. Check the CareCredit website for a list of stores where CareCredit is accepted.
References
Writer Bio
Robin Reichert is a certified nutrition consultant, certified personal trainer and professional writer. She has been studying health and fitness issues for more than 10 years. She holds a Bachelor of Arts in psychology from the University of San Francisco and a Master of Science in natural health from Clayton College.