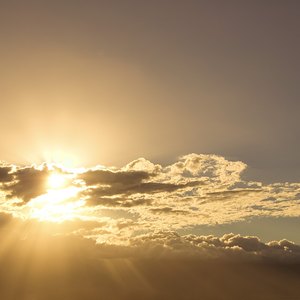 •••
Thinkstock/Comstock/Getty Images
When someone that you care about dies, one way to honor his life is to make a charitable gift "in loving memory of" him. These gifts are similar to other donations, but the acknowledgement for the gift goes to the deceased person's family or loved ones, helping to keep his name and spirit alive for a little bit longer. It also gives that person the opportunity to continue positively affecting the world even after he is gone.
Select a recipient. While you can make a memorial gift to anyone that you wish, the gift may be more meaningful if you make it to a group or cause about which the deceased strongly cared. If you don't know what an appropriate choice would be, consider contacting the deceased's family for guidance.
Donate money to the recipient that you choose.
Inform the recipient that the gift is "in loving memory of" the deceased. Many online donation forms let you do this when you make a gift. If you're mailing a check, include this information in a letter. Some organization -- including recognized charities -- send a confirmation card or email to the deceased's family, letting them know of the donation in memory of their loved one. To qualify for a notification card, you may need to meet the a minimum donation amount.
References
Writer Bio
Steve Lander has been a writer since 1996, with experience in the fields of financial services, real estate and technology. His work has appeared in trade publications such as the "Minnesota Real Estate Journal" and "Minnesota Multi-Housing Association Advocate." Lander holds a Bachelor of Arts in political science from Columbia University.