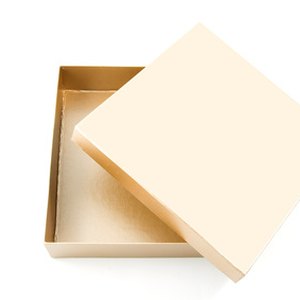 Did you know that FedEx delivered 3.13 billion packages in 2021 alone? It's safe to say that people trust the company to deliver their items where they are meant to go. This means you can use it comfortably to ship your products and gifts to the designated recipients.
That said, mistakes happen. Studies show that 51 percent of shoppers who ordered online in the past six months did not receive at least one of the items they purchased. While some of these shoppers were not sure why the products were never delivered, many of them blame the packages getting lost in the mail or getting stolen.
For that reason, if you intend to ship via FedEx, consider paying for FedEx package insurance to compensate you if your package is not delivered. And it helps to learn what your options are concerning FedEx insured shipping, including what it covers and how much it costs.
What Does FedEx Insured Shipping Involve?
Typically, FedEx package insurance will cover damaged, lost or stolen packages the company is responsible for delivering. It will cover acceptable items such as artwork, jewelry, bonds, stocks, furs and some types of musical instruments, among others.
However, some types of items are not usually covered by FedEx. These include cash or currency, tobacco products and firearms.
FedEx Declared Values
Each item you ship may cost you a certain amount to replace or repair. Therefore, FedEx expects you to declare that amount accurately.
However, the company sets a limit on how much liability it is willing to accept for different types of items it ships on behalf of its customers. The limit is known as the maximum declared value and affects the extent of shipping insurance coverage you can enjoy.
Generally, FedEx assumes a maximum declared value of​ $100​ or ​one dollar per pound​ for any item whose value you don't declare or whose value is lower. For FedEx SameDay, the company will only assume liability worth up to ​$2,000​. On the other hand, packages shipped through FedEx First Overnight, FedEx Standard Overnight, FedEx 2Day, FedEx Priority Overnight, FedEx 2Day A.M. or FedEx Express Saver shipment have a maximum declared value of ​$50,000​.
In addition, packages that contain specified items like artwork, photographic images, plasma screens, guitars, collectibles including coins, etc., have standard maximum declared values of ​$1,000​.
It is worth noting, though, that FedEx has a special declaration category for its high-end customers. If you regularly ship expensive specialty items like jewelry and gemstones, you may be eligible for a contract-only shipping program.
Eligible customers can enjoy a maximum declared value limit of ​$25,000​ for packages sent to specified international destinations and ​$100,000​ for domestic shipments.
FedEx Insurance Rates
Remember, the declared value of your package is not insurance. But it can extend the limit of liability FedEx assumes, which may not happen if you don't declare your package value. Thus, FedEx insurance rates partly depend on the kind of product you are shipping and its declared maximum value.
For packages whose contents are worth ​$100​ or less, you don't have to pay anything extra for insurance. FedEx assumes liability up to the standard maximum declared value, which is ​$100​.
On the other hand, for those items worth between ​$100 and $300​, you will be expected to pay ​$3.50​ as insurance. And every additional $100 worth of insurance coverage beyond the $300 value threshold will cost you an additional ​$1.25​. The increase usually applies to items worth up to ​$2,000​.
Should you opt for the Direct Signature Confirmation service and your package has a value of ​$500​ or more, you don't have to pay extra for insurance. However, a signature is necessary to prove the product has been delivered.
How to Insure Your FedEx shipment
Below are the steps you should follow to insure your FedEx shipment.
Create or log in to your FedEx account to get started.
Navigate to the shipping section and click on the create shipment link.
Enter all the relevant details concerning your package, including the package type and weight, plus the service types and destination address. And be sure to declare its value.
Pay for the package and be sure to include the shipping costs based on the FedEx insurance rates and general shipping fees. Remember, items worth less than $100 will cost you zero in insurance.
Review your information to ensure everything you wrote is correct and submit it.
Print the label, affix it to your package that has been packed according to the FedEx guidelines and drop it off at your local FedEx office. You can also schedule a pickup, but you must pay additional fees for that service.
If your package is not delivered in the stated timeframe, you must fill out an online claim form and include your tracking number and claim type. When FedEx ascertains your claim is valid, then you may be compensated for your insured package.
References
Writer Bio
I hold a BS in Computer Science and have been a freelance writer since 2011. When I am not writing, I enjoy reading, watching cooking and lifestyle shows, and fantasizing about world travels.