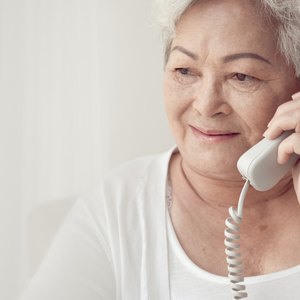 •••
DragonImages/iStock/Getty Images
If your TennCare card is lost, stolen or accidentally destroyed, you need to get a replacement. Typically, you must contact your managed care organization to organize this. If you need a new prescription card, there is a slightly different process to follow.
Determine which of the four MCOs provides your health care. TennCare contracts with Amerigroup, Blue Care, TennCare Select and UnitedHealthcare Community Plan to provide enrollees with health care. According to the TennCare program handbook, you have to approach your MCO if you want a replacement TennCare card.
Contact your MCO and explain that you lost your TennCare card and would like a replacement. Keep handy any documents that can verify your identification. Call Amerigroup on 800-600-4441; Blue Care on 800-468-9698; TennCare Select on 800-263-5479; and UnitedHealthcare Community Plan on 800-690-1606.
Call the TennCare pharmacy help desk if you need a replacement prescription card. The number to call is 888-816-1680 no matter who your MCO is.
Contact TennCare Solutions if you are still unable to get a replacement TennCare card by calling your MCO. Have your TennCare records and ID handy. TennCare Solutions can be reached by calling 800-878-3192.
Keep in mind that you can still get care or medicines even if you lose your cards. According to TennCare, you should tell your doctor or drug store that you are a TennCare member if you need assistance before your new card arrives. Do not seek a replacement TennCare card at the doctor's office, health clinic or hospital where you regularly receive care. Medical providers cannot provide you with a replacement card.
Please note that calling state agencies often results in lengthy periods on hold, so allow plenty of time if you decide to call about receiving a new TennCare card. Also, because health records are protected under federal law, be sure to have as many forms of identification as possible when calling TennCare Solutions or visiting any local Department of Health and Human Services office. Without ID, your request for a new TennCare card will likely become much more complicated.
Writer Bio
Casey Conley has been a reporter since 2005 and currently covers city government for a newspaper in New Hampshire. In addition to his newspaper work, he has been published in "Professional Mariner" magazine. In 2006, he graduated from Rhodes College with a Bachelor of Arts in political science.