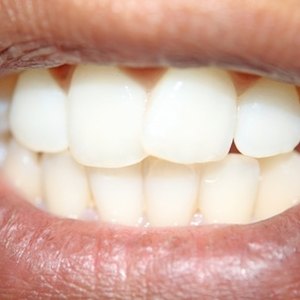 •••
Teeth and Mouth image by Sujit Mahapatra from Fotolia.com
If you have cavities or other tooth-related conditions, you are likely to spend a lot of money to fix your problems. That's because dental services tend to be among the most expensive medical services. But it is possible to get free dental implants in Ohio with a little planning.
Dental Care Services: Real-World Scenarios
A simple office visit can cost you anywhere from ​$50 to $350​. If you opt for a teeth cleaning session, you will have to pay an additional ​$70 to $200​. In addition, dental implants could add another ​$1,000 to $3,000​ to your bill.
Now, suppose you need a crown. In that case, expect to pay ​$500 to $1,500​. But that is for porcelain-fused-to-metal crowns. A metal alloy crown, such as one made from gold, could cost you as much as ​$2,500​. And an all-porcelain crown could cost you ​$3,000​.
It's safe to say that dental care services could prove to be unaffordable in Ohio and other states. For that reason, you should find ways of getting free dental care and products, such as implants.
How to Get Free Dental Implants in Ohio
Without dental implants, it would be very challenging to obtain crowns, bridges and dentures. It may also end up being impossible to get a facial prosthesis.
However, it is already established that implants are expensive. For that reason, it would be best to find ways of getting them for free in Ohio or at very subsidized rates. Below are four strategies you could use.
1. Use Your Dental Insurance
The average health insurance premium in Ohio currently stands at ​$27.19 ​per month. But the investment may enable you to access dental care services cheaply in the long run.
If you receive dental care coverage via your employer, through your business or by being part of federal- or state-funded medical assistance programs, find out just how much it can cover. And if your private insurance is really good, you may be able to get dental implants for free or at a very low cost. For example, if you are ​under 21 years ​of age, Medicaid could cover some of your dental implant costs.
Typically, most insurance companies offer both out-of-network and in-network coverage. And usually, the latter offers more benefits, such as more extensive coverage. However, they may limit who you can see in Ohio when looking for a dental service provider.
Also, more expensive plans tend to offer lower deductibles and higher benefit amounts. Therefore, you are more likely to get most of your dental implants costs covered.
For example, suppose you purchase the Delta Dental PPOTM (Point-of-Service) High plan. In that case, once your ​$350​ per child or ​$700​ per family out-of-pocket maximum limit is met and you visit an in-network dental expert, your services will be covered at ​100 percent​.
So, if you have dental insurance, contact your insurer and inquire whether you could get dental implants for free or at subsidized rates. And then, find a dental implant professional, preferably within the network, and visit them for the services you need.
2. Inquire About Pro Bono Services
Sometimes, medical professionals offer what are known as pro bono services, which are meant for the public good. And you could be a beneficiary of such services if one of your local dental implant specialists offers them in Ohio.
To access pro bono dental services and obtain dental implants for free, you could contact your state's chapter of the American Dental Association, in this case the Ohio Dental Association, and inquire for information concerning specialists who offer the service.
There is also the option of walking straight to your local dentist's clinic and asking them if they offer services pro bono. If they say yes, you may be required to present documentation providing financial hardship.
3. Inquire About Sponsorship from Charitable Organizations
You can consider sponsorship from The National Children's Oral Health Foundation for your children if they need dental implants. Ask them if they can help you out in Ohio. Also, The National Foundation of Dentistry for the Handicapped may help you out if you are living with disabilities.
If you need additional information or resources, take a look at the Consumer Guide to Dentistry directory and determine whether one of the charities on their list could cover your dental implants for free.
4. Go to Dental Clinics
Charitable organizations or your local academic institutions may run free or low-cost dental clinics for the underprivileged. You could check those in your locale and ask whether they offer free dental implants.
For example, the Ohio State University clinics offer dental services, including implants at half the cost. If your insurance or a charitable organization can pay for the rest, you could get your dental implants for free.
References
Writer Bio
I hold a BS in Computer Science and have been a freelance writer since 2011. When I am not writing, I enjoy reading, watching cooking and lifestyle shows, and fantasizing about world travels.