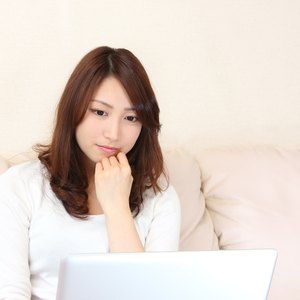 •••
taa22/iStock/GettyImages
Auto insurance protects you from financial liability if you get into a car accident and injure someone or damage their property. Certain types of car insurance coverage may also pay your medical bills and pay to repair damage to your car in an accident.
Free car insurance quotes permit you to compare car insurance rates easily before you commit to a specific policy or insurance carrier. If you're looking around for cheap car insurance, it's smart to compare auto insurance quotes from multiple car insurance companies before making your choice.
Getting Auto Insurance Quotes Online
The internet makes it easier than ever to find the cheapest car insurance by getting many quotes in minutes. Googling the words "car insurance quotes" yields more than 126 million responses. Some are insurance carrier websites, which will take your information and then call or email you with a price quote from their company.
Some websites belong to insurance brokers, who may work with a single insurance carrier or multiple carriers to help you find the cheapest car insurance. Other websites act as portals that shop around for you and provide you with pricing from multiple insurance carriers. You would then deal directly with the carrier or insurance broker to write your auto insurance policy.
It's convenient to shop online for car insurance because you only have to enter all the relevant information about coverage options that are important to you once to get quotes from multiple carriers. Some companies will reach out to you directly by phone or email, but others will share your rates immediately with one click.
Buying car insurance online is fast and easy, but if you want more personalized service, you may want to call a broker or carrier directly.
Getting Car Insurance Quotes by Phone
Working directly with an insurance broker or insurance company for your car insurance quotes could save you money. A broker knows what sort of insurance discounts you may qualify for or how to find the cheapest car insurance even if you have poor credit.
Talking over your insurance options with a live person on the phone can help you make the best decision when you're comparing auto insurance rates through different car insurance companies.
If you already work with a specific broker or insurance company for other types of insurance coverage, such as renters' or homeowners insurance, they might be able to provide you with additional insurance discounts by bundling your policy under one carrier.
Talk to Your Insurance Company for More Ways to Save
You may also discuss options such as increasing your deductible or reducing your coverage. Most states mandate that you carry minimum coverage, which includes liability insurance in case you get into an accident and hurt someone else or damage their vehicle. It's also a good idea to carry uninsured motorist coverage, which protects you in case you get into an accident with someone driving illegally without insurance coverage.
Other types of coverage, however, may be optional if you own your vehicle and don't have a car loan or lease. You may be able to dramatically reduce your insurance premiums by foregoing comprehensive coverage or collision coverage, which both pay for damage to your vehicle under different circumstances.
Make Sure Online Quotes Reflect All Available Discounts
Of course, you can find these discounts whether you get your auto insurance quotes online, in person or by phone. But speaking to a representative can help you run different scenarios and explore the savings possibilities. Often, a search for free auto insurance quotes will start online but end with a broker or carrier on the phone.
You may find that you can snag additional driver discounts by paying your bills via direct debit from your checking account or even by taking a defensive driving course. Some companies offer safe driver discounts while others offer accident forgiveness so that your insurance rates won't go up after your first accident.
What You Need to Get a Free Car Insurance Quote
Wherever you turn for your car insurance quote, you'll need to gather some information in advance. You'll need to have the vehicle identification number for your car, for starters. This tells your insurance company the make, model and any special safety features your vehicle may have that could qualify you for discounts.
You'll also need your driver's license number, as the insurance company will run your driving history to offer an accurate quote. You will need to provide your Social Security number, as well, as your insurance company checks your credit score to determine your rates, too.
You'll need to know the address where the vehicle is parked most of the time, plus the average number of miles you put on the vehicle in a month. If you don't drive very often, you might be able to save money with usage-based insurance coverage.
Student drivers who leave their car at home while they attend college may also qualify for mileage-based discounts on their car insurance.
How to Compare Car Insurance Quotes
Whether you make a few phone calls or shop online, you'll want to check multiple places to compare car insurance premiums.
Some things to evaluate when you're deciding between insurance companies include the insurance company's track record and reputation for customer service, complaint ratios and, of course, pricing.
To check the company's financial reputation, look up financial ratings through A.M. Best. This independent organization shows an insurance company's financial strength, which indicates its ability to pay out claims.
Also check the company's Better Business Bureau rating, which can show their track record for satisfactory customer service. You can also check state department of insurance websites and the National Association of Insurance Commissioners website to find out how many customer complaints have been filed against specific insurers.
Compare Car Insurance Pricing
Finally, once you find several companies with satisfactory ratings, your evaluation may come down to price. Make sure you are comparing policies with equal coverage levels and deductibles. Also, make sure you're comparing policies with the same types of insurance.
In other words, one company may offer minimum coverage for liability required for your state, usually ​$20,000 to $30,000​ for bodily injury for one person, with a maximum of ​$50,000​ in bodily injury coverage for all people involved in the accident. Minimum coverage for property damage may top out at ​$25,000​.
However, experts recommend carrying the most liability coverage you can afford, ideally up to ​$100,000​ per person for bodily injury, ​$300,000​ per accident, and property damage coverage of ​$50,000​.
Similarly, check that deductibles are the same when you're comparing prices. A policy with no deductible may cost more than a policy with a ​$1,000​ deductible. If you plan to reduce your deductible to lower your car insurance rates, make sure you have money in the bank or a credit card to cover the deductible in case of an accident or claim.
Of course, a policy with comprehensive and collision coverage along with liability coverage will cost more than just a basic liability policy. Be sure you're comparing the same types of insurance or you could miss out on choosing the cheapest car insurance with the coverage you need.
References
Writer Bio
Dawn Allcot is a full-time freelance writer, content strategist, and founder of GeekTravelGuide.net, a travel, technology, and entertainment website. A seasoned finance writer, her work has appeared on Forbes, Bankrate, Lending Tree, Solvable, Moneycrashers, and many other personal finance sites, including the award-winning Chase News & Stories portal. With more than 20 years editorial experience, Dawn seeks to take complex concepts and simplify them for today's busy readers. Whether she is writing about taxes or technology, her goal is always to educate, inform, and entertain.