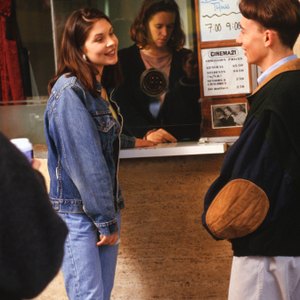 •••
Doug Menuez/Photodisc/Getty Images
Movie gift cards make wonderful presents for your film-loving friends and family members. They can be used to buy movie tickets as well as food and beverages at the concession stand. If you receive one as a gift and don't use the full amount in one shot, you can easily check the balance left on your card before the next time you use it. Movie theaters provide card holders with several options for checking their card balance.
By Phone
Call the phone number printed on the back of your gift card using a touch-tone phone.
Enter the gift card number, which is written on the back of the card near the barcode, using the keypad on your phone.
Listen to the automated message, which will tell you your balance.
Online
Go to the website printed on the back of the card. Many movie theater companies have a special website that gives gift-card holder balance information.
Enter the gift card number written on the back of the card, near the barcode, in the appropriate text field.
Click the "Submit" button to display your balance.
At the Box Office
Take your card to one of the movie theater company's box offices.
Ask the box office employee to check the balance for you.
Wait while the employee scans your card's barcode. He or she will then tell you your balance.
Via Text Message
Locate the text messaging number on the back of your card.
Create a new text message on your phone and in the "to" field, insert the text messaging number. Enter your gift card number in the subject line of the message.
Press the "Send" button to deliver your message.
Check your phone for incoming text messages. You will receive a return text message that contains your balance.
References
Writer Bio
Since 1992 Matt McGew has provided content for on and offline businesses and publications. Previous work has appeared in the "Los Angeles Times," Travelocity and "GQ Magazine." McGew specializes in search engine optimization and has a Master of Arts in journalism from New York University.