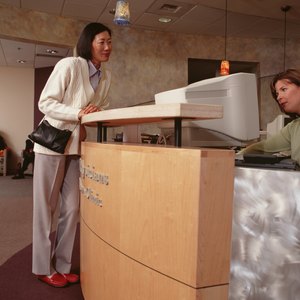 •••
Ryan McVay/Photodisc/Getty Images
Medicaid is a state health insurance program that is partially funded by and must meet guidelines set forth by the federal government. Doctors typically run Medicaid eligibility checks before seeing patients on Medicaid to ensure that Medicaid is still active.
Contact your state Medicaid office to ask about Medicaid eligibility tools. Many states offer online benefit-checking tools that require entering an individual's name and either a Social Security number or Medicaid number.
Enter in all requested information in the forms on the benefit eligibility screening tool. If a tool is not available, give the patient's information to the phone operator at the number on the back of the Medicaid card so the phone operator can run an eligibility check.
Review information provided by the phone operator or benefit screening tool. If this information is for yourself and you disagree with it, contact your local Medicaid office. If the information is regarding a patient of yours, suggest that the patient contact the Medicaid office to resolve the issue.
A common reason for losing Medicaid is failure to attend the annual recertification appointment. You must attend these appointments. If you move, you should update your contact information within 10 days so you'll receive notices for the appointments.