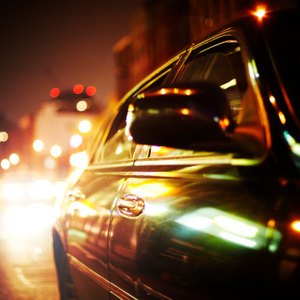 •••
Thomas Northcut/Photodisc/Getty Images
GEICO, short for Government Employees Insurance Company, has grown to insure more than 27 million automobiles. In fact, the company was rated No. 1 by Kanbay Research Institute as "the most desired insurer among consumers." The institute came to this conclusion because of GEICO's excellent customer service and their commitment to improving their staff training and development. If you hold an insurance policy with GEICO, you'll be pleased to discover that they make changing your payments a breeze.
Know Your Options
Make Payments by Phone
Make Payments by Mail
Bills are mailed to customers two weeks before the payment is due. When you're ready to pay the premium, you can rip off the payment stub, write out a check or obtain a money order in the amount due, and mail the payment using the provided envelop. If you lost your envelope, you can use the following address: GEICO Insurance Remittance Center, One GEICO Plaza, Bethesda, MD 20810-0001. It is important to note that even though you receive a bill by mail, you don't have to pay the balance this way. You are free to utilize any of the other listed methods of payment.
Make Payments Online
There are several online payment methods one can use to pay their balance due, including GEICO bill pay, which allows customers to set up an automatic recurring payment. This can be done through an Electronic Funds Transfer or with a debit or credit card after logging in through the Policyholder Service Center. If you prefer, after logging in, you can make a one-time payment using an online check, debit or credit card instead. The system also allows you to change from automatic to one-time payments and vice versa.
If you have a mobile device, you can also make an online payment by downloading the GEICO app to your phone or tablet. After opening the app, you'll need to sign in. From there, you can use the same online payment methods mentioned above.
Change Your Payment Plan
GEICO offers several payment plans in addition to their host of payment methods. There is the option of paying the bill in full, which is the cheapest method because it doesn't include any installment fees, or taking advantage of an installment plan that lets you pay a little at a time. New policies can choose between two and five installments, while renewals are permitted up to six installments. GEICO does warn customers that some payment plans aren't available in every state, so you'll need to contact customer service to find out if the payment plan you want to change to is available where you live.
Postpone Your Payment
Customers who take advantage of automatic payments have a special perk available to them. As long as the account is in good standing and the payment due date is more than 11 days out, a postpone button will appear within the online system. Pressing this button will postpone your next scheduled payment. This temporary reprieve may be all you need to continue with automatic payments, instead of changing your payment method to something else.
References
Writer Bio
Alicia Bodine is a New Jersey-based writer specializing in finance. With more than 13 years of experience, her work has appeared in LendingTree, GoBankingRates, Sapling, Zacks and budgeting.thenest.com.