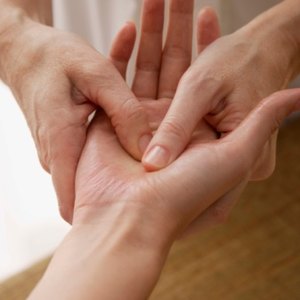 •••
Jupiterimages/Goodshoot/Getty Images
Massage Envy is a spa dedicated to relaxation and overall body wellness. The clinic focuses on deep tissue and full body massages, but also offers prenatal massages to pregnant women. While Massage Envy does permit guests to schedule individual massage appointments, the company also offers a membership program for frequent users. If you decide that you no longer need massages or become unable to travel to your Massage Envy clinic, you have the option to cancel your membership.
Log on to the Massage Envy website.
Enter your zip code on the right hand side and click "Find Clinics."
Choose your Massage Envy office and click to pull up contact information, including a phone number, address and hours.
Write a note of cancellation and mail it to your Massage Envy office. You may also drop the note off in person if you prefer. The office must receive your note at least 30 days before you want to cancel your membership, or you will have to pay an extra month of membership fees.
Bring a doctor's note or utility bill to your Massage Envy clinic if you need to cancel your membership during your initial enrollment. For example, if you move more than 25 miles from a Massage Envy office or you become disabled, you can bring written proof that you are unable to use your membership. This is the only way you can cancel during the initial period of your membership.