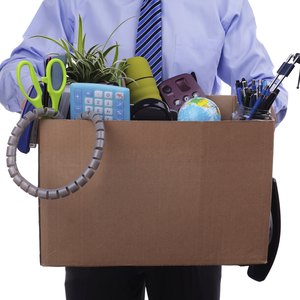 •••
Brian Jackson/iStock/Getty Images
Florida residents temporarily out of work may be eligible to collect unemployment benefits. Florida calls these benefits "reemployment assistance" rather than unemployment. To qualify for reemployment assistance in Florida, you must be unemployed through no fault of your own, able, available and actively looking for work, and meet certain earning thresholds in your past employment.
Benefit Calculations
Florida uses a base period to determine whether you have earned enough to qualify for benefits. The base period is the earliest four of the five quarters preceding your benefit claim. As of 2015, you must have earned wages for at least two of the four quarters and earned at least $3,400 during the base period.
Your total earnings must be at least one-and-a-half times your wages in the highest quarter of your base period. For example, if you earned $3,000 during your highest paid quarter, your total earnings must be at least $4,500.
Florida calculates your benefits by dividing your total earnings for the highest-paid quarter by 26. You can earn up to $275 a week. Benefits were previously available for 23 weeks, but new claimants who filed after Jan. 1, 2015, are only eligible for 14 weeks of benefits, according to the Florida Department of Economic Opportunity.
Other Issues
In Florida, if you're laid off, downsized or fired for any reason other than misconduct, you should be eligible for benefits. If you quit because of personal illness or disability, or your spouse was transferred by the military, you also should be eligible. If you find part-time or temporary work, you must report your earnings, and your benefits will decrease. Contact the FDEO if you have questions or concerns.
References
Writer Bio
Beth Greenwood is an RN and has been a writer since 2010. She specializes in medical and health topics, as well as career articles about health care professions. Greenwood holds an Associate of Science in nursing from Shasta College.