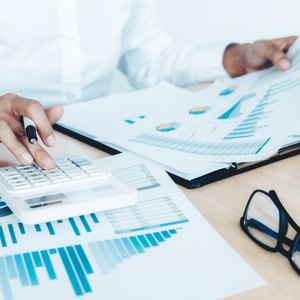 •••
Sirinarth Mekvorawuth / EyeEm/EyeEm/GettyImages
Group health insurance is single policy issued to a group of people, while individual health insurance only covers one person and his family. When an employer considers options for group health coverage for his employees, he factors in the cost for the company as well as the cost for employees. The employer typically contributes half the cost and has the employees share the rest of it. Since PMPM is the cost per member per month, it's the amount each member of the group plan pays for his coverage.
Member Months and Group Health Insurance
To determine the cost of group health insurance for a business, an employer will need to look at the cost of the coverage using "member months," which refers to the number of individuals participating in an insurance plan each month.
For group policies, each person on the policy who stays enrolled for a year generates 12 member months annually. A small business with 10 employees, each of whom stays enrolled in the group policy for one year, will generate 120 member months (10 x 12). A larger business with 50 employees in the same circumstances will generate 600 member months (50 x 12).
How to Calculate PMPM for Group Health Insurance
Most insurers require employers to cover at least 50 percent of the premium cost for covered employees. The Affordable Care Act offers small businesses tax credits to offset the cost of health insurance.
If an employer wants to calculate PMPM for group health insurance purposes, the first step is to select a 12-month period. The employer then calculates the number of member months by multiplying the number of covered employees by 12. The next step is to divide the total cost of benefits by the number of member months to calculate PMPM for the 12-month period. The employer can then determine what percentage of the premium the company will pay and subtract that amount from the PMPM.
How Group Health Insurance Coverage Works
When an insurance company calculates rates for a single person, the premiums are based on his medical history. The insurer may even decide not to cover someone who presents too high a risk for insurance purposes. With a group health insurance policy, the risk factors are balanced over the entire group.
Some members of the group will be higher risk and access their benefits more often than others. Under the terms of the group health plan, insurers are required by law not to exclude anyone in the group.
References
Writer Bio
Jodee Redmond is a freelance writer, blogger and editor who has been working full-time for over 15 years. She is a graduate of Centennial College and has worked as a tax consultant and a legal assistant. Her previous experience and boundless curiosity is a distinct advantage when writing about such varied topics as income tax, insurance, commercial property, business, construction, addiction, freelance writing and more.