How Does Medicaid Work with Kaiser Insurance?
by Charlie Gaston ; Updated October 25, 2017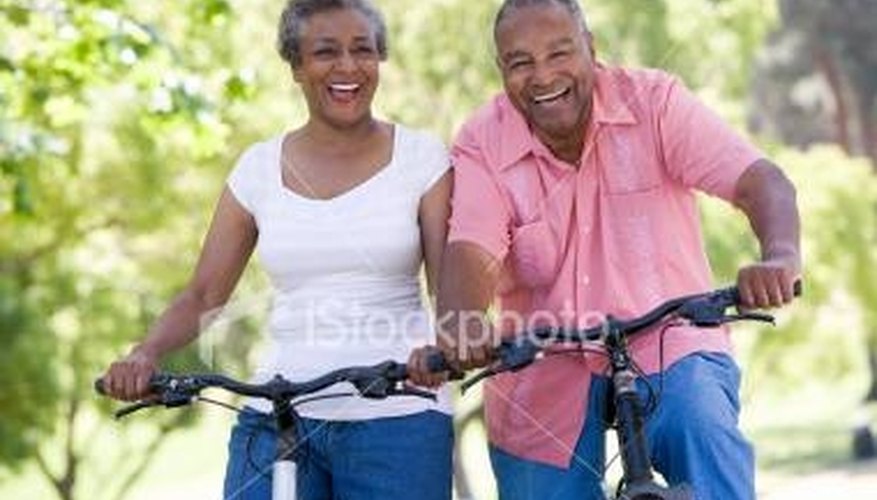 Kaiser Permanente Insurance Benefit Summary
Healthcare providers offer Medicare and Medicaid insurance plans to ensure qualified seniors receive the medical and prescription benefits they require as qualified Medicare and Medicaid beneficiaries. Each healthcare provider will offer its own unique healthcare and service plans. For example, Kaiser Permanente offers the Senior Advantage. With the Advantage plan, the plan holder and other plan members receive more benefits than those offered through an original Medicare plan, one low monthly premium, Medicare Part A, Part B, and Part D prescription drug coverage (Medicaid), and a physician referral network system (with a revolving option to change a primary care physician or specialist at any time). The plan also provides "healthy living classes," Web-based educational tools and materials, including online appointment scheduling, prescription refill and order forms, as well as health calculators, and advanced vision and hearing aid and dental benefits. Persons with dual eligibility can enroll for Medicaid as part of their Medicare plan. Because Medicaid is a needs-based social welfare insurance program, eligibility is determined by income. A plan holder cannot enroll in Medicare through Kaiser Permanente unless he has first proven eligibility. Call (800) 579-7085, Monday through Friday from 8 a.m. to 8 p.m., to learn more or to enroll in the Senior Advantage Program.
Eligibility
Seniors, as well as persons under the age of 65 with disabilities, may apply for Medicaid through Kaiser Permanente. The plan holder must be in residence in the Kaiser Permanente service area where the enrollment took place. (Open enrollment is January 1 to March 31 each year.) Eligible Medicaid beneficiaries may only participate in a Medicare health plan and/or Medicare Prescription Drug Plan during the enrollment period. Once enrollment is confirmed, the plan holder is allowed to receive treatment from approved physicians and specialists. (Treatment is only approved if rendered by a participating doctor; bar emergency care that is required when the Kaiser network is not available. Otherwise, a Kaiser Permanente Plan provider must approve or perform all covered services. Kaiser will only pay for services rendered by plan providers; all additional costs are 100% subject to the plan holder.) All premiums must be paid and current in order to retain coverage.
Prescription Drug Formulary
Kaiser Permanente uses a formulary, which lists approved, plan-provided drugs. Generally, the plan holder will need to purchase or present his Medicaid plan card at a participating pharmacy or through the company's mail-order service. Obtain a copy of the directory at the Kaiser Permanente website or by calling (800) 443-0815 (call (800) 777-1370 for TTY).