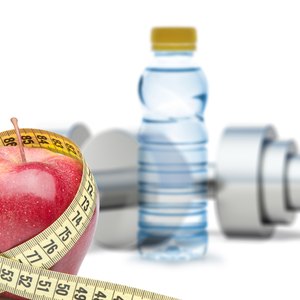 •••
Sergey Galushko/iStock/Getty Images
Finding Workouts
IFit is a web-based fitness resource that lets users download workouts onto their compatible fitness equipment. Workout programs are downloaded onto an SD memory card. These programs work with certain brands of equipment such as NordicTrac and ProForm.
To find workout programs, start at www.iFit.com. Clicking on "iFit Shop" and selecting the "Downloads" category reveals different sections, such as Weight Loss or Performance. Once a suitable plan is found, you can purchase the program.
Loading Workouts
IFit uses standard SD memory cards to transfer purchased workout programs to the equipment. Paying for a selected workout from the website begins the download. Save this file to the computer. Workouts come in a compressed, or "zipped" format. Open the file to reveal a folder named "iFit."
Insert an SD memory card into the computer's card reader. Then, drag the "iFit" folder to the card location. This will copy the workout to the memory card.
Connecting to the Equipment
Compatible fitness devices will have an SD card slot and feature the "iFit" logo. Power on the equipment and insert the card into the reader.
The equipment will scan the card and automatically locate the new workout. Leave the card in place as you work through the program.
When finished, you can leave the memory card in the machine or re-insert it into your computer to download another workout. Clear old workout programs from the card to save space, while keeping them saved on your computer.
References
Writer Bio
Benjamin Aries has been involved in digital media for much of his life and began writing professionally in 2009. He has lived in several different states and countries, and currently writes while exploring different parts of the world. Aries specializes in technical subjects. He attended Florida State University.