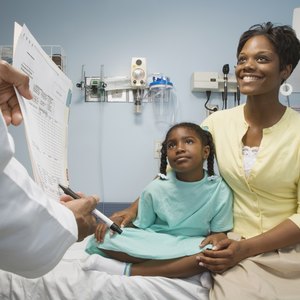 •••
Paul Burns/Blend Images/Getty Images
Anthem Blue Cross Blue Shield offers overseas care for many of its policyholders. The best way to take full advantage of these benefits is to be prepared. Always bring your insurance card with you when traveling overseas and keep it on your person at all times. Before you leave, find out what is covered under your policy and what services will have to come out of pocket. Should you find yourself in need of medical care, contact Anthem beforehand if at all possible. If you find yourself admitted for emergency care, contact Anthem as soon as you are able. They will inform you of your options and the necessary next steps.
Prepare before you leave. Call Anthem to inquire about the Anthem medical care benefits available to you overseas. These benefits may differ from the benefits available to you in the United States. Then log on to the BlueCard Doctor and Hospital Finder to find the doctor's office or hospital nearest your intended destination(s).
Call the Anthem's Service Center (the number is listed on the back of your insurance identification card) or the BlueCard Worldwide Service Center (1-804-673-1177) if you have been admitted to the nearest hospital for emergency care. The service center is open 24 hours a day, seven days a week, and accepts collect calls if you are calling from outside the U.S. If the facility accepts Anthem (and the services you receive are covered by your policy), they will bill Anthem. Your only expenses will be the deductible and co-pay. If they do not accept Anthem insurance, you will have to pay the fee out of pocket and then submit a form for reimbursement from Anthem.
Call the Anthem or BlueCard Worldwide Service Center if you need to be hospitalized or make an appointment with a doctor. You will be directed to the nearest participating hospital or doctor's office. If your Anthem policy covers the services you need, any inpatient care will be billed to Anthem (except for the deductible and co-pay) and the claim will be submitted on your behalf. For outpatient care and doctor's visits, you must pay out of pocket, and then submit a claim to Anthem for reimbursement (if you are eligible).
Writer Bio
Based in Houston, Texas, Meg Butler is a professional farmer, house flipper and landscaper. When not busy learning about homes and appliances she's sharing that knowledge. Butler began blogging, editing and writing in 2000. Her work has appered in the "Houston Press" and several other publications. She has an A.A. in journalism and a B.A. in history from New York University.