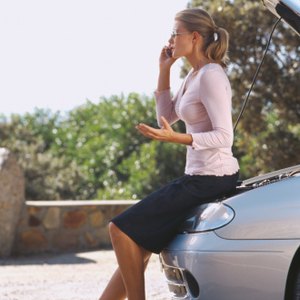 •••
Stockbyte/Stockbyte/Getty Images
Filing a complaint at Target doesn't have to be a headache. Target offers several channels of contact between the company and its customers. This practice gives the company several ways to receive feedback; complaints are part of an important dialogue between businesses and consumers that will hopefully create positive change for both parties. Target doesn't have a link for complaints or a formal complaint website or phone number. Customers can make their voices heard through their local Target store, the customer service office or at the corporate level. Once you navigate Target's customer service system, complaints are usually resolved quickly.
Contact the store manager. If your complaint is specific to a particular Target store, call the store and ask to speak with the manager. All contact information for Target stores can be found on their website (target.com) using their store locator. If you can't speak to the manager at that time, ask for the manager's office phone number. Call the manager later to explain your grievance. Speaking to the store manager is most effective if your complaint involves a particular Target employee, the cleanliness of the store or the quality of service you received at that store. Managers don't have authority over the products the store carries or product quality.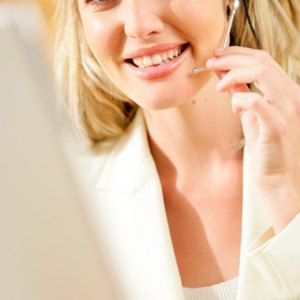 •••
Stockbyte/Stockbyte/Getty Images
Contact Target's customer service. Customer service agents are best equipped to address complaints about specific products, especially the Target company brands Xhilaration, Mossimo and Archer Farms. They can also help to solve problems with Target's services, including online ordering and gift registry.
Call or email Target's corporate headquarters. If the store manager or customer service center isn't able to resolve the complaint to your satisfaction, contact their supervisors in the corporate office. Corporate supervisors have more power to change company policies and may be able to better assist you. Target offers an online email form on their website that is delivered to corporate headquarters. There is also a phone number listed.
Relay your experience to your local Better Business Bureau. Whether Target successfully resolved your complaint or not, the Better Business Bureau allows you explain your problem and your experience with Target customer service, managers and corporate supervisors. If you're still not satisfied, file a complaint about Target with the Better Business Bureau. The Better Business Bureau pursues legal action against companies practicing unlawful or unethical business practices.
Always ask for a reference number from your phone call. If your problem isn't resolved and you have to call someone else, it is easier for them to track your complaint. Always ask for the names of the people you are speaking with. If you have trouble making a complaint, it is easier to validate your story with the names of those involved.
References
Resources
Writer Bio
Bronwyn White resides in New York and has been writing since 2006. She holds a Bachelor of Music in vocal performance from the University of Texas at San Antonio and is currently pursuing a Master of Music in vocal performance and opera studies from the State University of New York-Purchase.