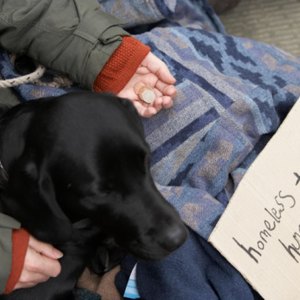 •••
BananaStock/BananaStock/Getty Images
The city of Atlanta is both the capital and most populous city in the state of Georgia. As with any major center, Atlanta has a large homeless population whose needs are met and remedied through shelters and assistance programs. There are many organizations in Atlanta that are dedicated specifically to helping women and children in need.
Atlanta Day Shelter for Women and Children Inc.
The Atlanta Day Shelter for Women and Children works to assist both women and children through education and services that attempt to establish self-sufficiency. In 2009, the shelter saw approximately 150-250 individuals through its doors each day. The shelter features critical assistance through an on-site medical practitioner and serves breakfasts and lunches. Other services include such basics as laundry facilities, restrooms, showers, mail, telephones, computers as well as transportation to interviews, work, or schools for those who cannot provide for themselves.
Good Samaritan Homeless Center for Women and Children
Located outside of the core area of Atlanta, the Good Samaritan Homeless Center for Women and Children provides beds and support for abused or homeless women, as well as their families. The center is dedicated to providing assistance and services that will help women eventually provide for their families on their own.
Genesis Shelter Inc.
The Genesis Shelter's mission is to provide shelter for homeless children and their families in order to assist them in growing and developing within nurturing and healthy surroundings. To achieve this, the shelter provides a licensed childcare center and provides courses in money management, nutrition, parenting and other life sills. The center also provides access to GED and tutoring, as well as assistance in searching for employment.
My Sister's House
Run by the Atlanta Union Mission Corp, which operates four homeless facilities in Atlanta, My Sister's House is a shelter for single women and women with children that are suffering from temporary or long-term distress. The shelter provides clothing, food and shelter, as well as assistance in helping women find employment and permanent housing.
References
Writer Bio
Jayme Richards has been writing since 2005, and also works in radio. His writing has been published in a variety of university newspapers, such as "The Uniter" and "The Projector." Richards has a diploma in creative communications from Red River College in Winnipeg and a joint degree in communications from the University of Winnipeg.