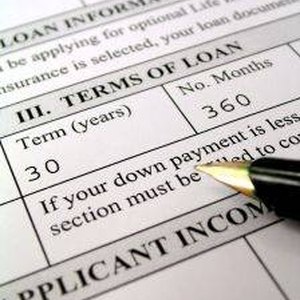 Home equity loans are second mortgages against your home. If a person with disabilities has the income to support the loan, there should be no problem obtaining a loan. However, if you feel you need special help or you're being discriminated against because you have a disability, there is help for you. There are also certain loans that you can obtain to convert certain aspects of your home to make it easier for you to function.
Seek Help to Find a Loan
The United States Department of Housing and Urban Development (HUD) provides a service called housing counseling. These are HUD-approved agencies that charge little or nothing to help disabled persons, among others, with their housing and mortgage needs. There are several of these agencies in each state. Find yours through Resources below.
Federal Grants and CILs
Some municipalities offer some federal grant money to low-income households through the Community Reinvestment Act. Contact city hall to see if your municipality participates. This money is generally for purchasing a home, but if you need to make renovations to accommodate your disability--such as ramps or larger doorways--check and see if your city or town will allow you to apply.
The Center for Independent Living also has programs to help people with disabilities. Their many programs include assisting in finding loans and development of barrier-free living. They also will help you find local, state and national programs if you qualify. You can find a state-by-state directory in Resources below.
Don't Allow Discrimination
The Fair Housing Act states that a lender cannot make it hard or impossible for a person with a disability to get housing due to her disability. She may not meet the criteria for a loan, but she can't be denied just because of a disability. A lender also cannot require someone to pay higher fees or meet more stringent criteria because of a disability. Many disabled people own their own home and have enough income to qualify for a home equity loan. If you are one of these people and you have good to excellent credit, you should go to your bank and apply for the home equity loan. If you are turned down, make sure to get an explanation--in writing--from the lender as to why. If the lender can't provide the letter of explanation, you should report this to HUD.
The Home Choice Program
A Fannie Mae program called "Home Choice" provides funding for low-income and disabled people. It features a very low down payment requirement and pays most closing costs. Although this is a first mortgage, there is a possibility that you can refinance your first mortgage with this program and add the extra funds you need instead of taking out a home equity loan. Most local lenders have access to this program. You can go online to the Fannie Mae website at http://www.fanniemae.com or have the lender go on to find out more information.
Social Security
The Social Security Administration has programs for disabled people, called the Social Security and Supplemental Security Income disability programs. If you are eligible for the SSI program, you may be able to receive funds based on your need. Although this may not be in the form of a loan, it may increase your income enough to qualify for one.
There are many other organizations that are dedicated to helping disabled citizens get the information and services they need. The National Disability Institute is one whose main goal is to help people with disabilities build healthy financial futures. You can find it at http"//www.ndi-inc.org and get more information on how it can help.