The Highest Yielding Common Stocks
by Marv Balousek ; Updated July 27, 2017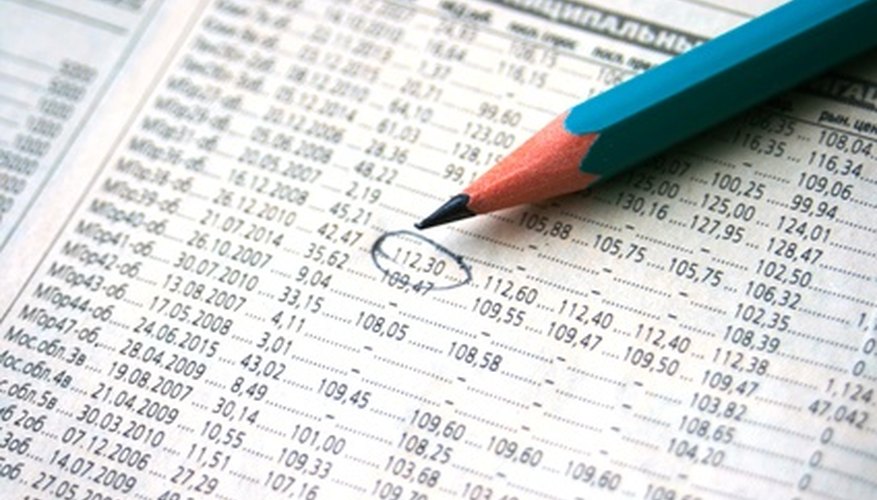 The dividend yield of a common stock is calculated by dividing the annual dividends by the price per share. A stock worth $1 per share that pays an annual dividend of 10 cents per share, for example, would have a dividend yield of 10 percent.
Many companies reduced or eliminated dividends during the recession of 2008-2009, but dividends returned to many companies by 2010. While some companies such as real estate investment trusts have shown higher short-term yields, the most consistent long-term highest yielding common stocks come from three companies that are familiar to consumers. These companies continued to pay dividends throughout the recession.
Verizon Communications Inc. (NYSE: VZ)
Verizon and AT&T battle in TV advertising, but the two companies share the distinction of having the highest yielding stocks. Verizon's robust cellular phone and land-line voice and Internet businesses have given the company one of the most consistently high yields since its transition from Bell Atlantic Corp. in 2000. With annual net income of about $3.7 billion and over 90 million customers, Verizon's quarterly dividend amount climbed steadily from 40.5 cents per share in 2006 to 48.8 cents per share in 2010. In 2009-2010 Verizon's dividend yield was roughly 6.4 percent with the stock trading between $26 and $30.
AT&T; Inc. (NYSE: T)
With its cellular phone, land-line and U-Verse cable TV businesses bringing in annual net revenue of about $12.5 billion, AT&T's quarterly dividends have remained steady at 40 to 42 cents a share for several years while its stock has traded between $20 and $30 a share. In 2009-2010, the company's dividend yield was roughly 6.3 percent. Although the dividend amount has remained about the same since the mid-2000s, the company's yield sunk to a still-healthy 3 percent in 2007 when its stock value climbed above $40 a share and quarterly dividends were 35.5 cents a share.
Bristol Myers Squibb (NYSE: BMY)
A global pharmaceutical company with about $19 billion in sales and net annual revenue of about $3.2 billion, Bristol Myers Squibb makes prescription drugs to treat serious diseases that include cancer, heart disease, AIDS and rheumatoid arthritis. Its best-selling products are the drugs Plavix and Abilify. The company's quarterly dividend amounts have been locked in at 28 cents to 31 cents a share for a decade while the stock price has ranged from about $20 to $30 a share since 2005. The stock's dividend yield for 2009-2010 was between 4.7 percent and 5.6 percent.
Photo Credits
stock chart with a pencil mark image by Dmitriy Lesnyak from Fotolia.com
Cite this Article
Choose Citation Style
Balousek, Marv. "The Highest Yielding Common Stocks." Pocket Sense, https://pocketsense.com/highest-yielding-common-stocks-7304939.html. 27 July 2017.
Balousek, Marv. (2017, July 27). The Highest Yielding Common Stocks. Pocket Sense. Retrieved from https://pocketsense.com/highest-yielding-common-stocks-7304939.html
Balousek, Marv. "The Highest Yielding Common Stocks" last modified July 27, 2017. https://pocketsense.com/highest-yielding-common-stocks-7304939.html
Note: Depending on which text editor you're pasting into, you might have to add the italics to the site name.