Health Insurance Policy Age Limits for Dependent Children
by Beverly Bird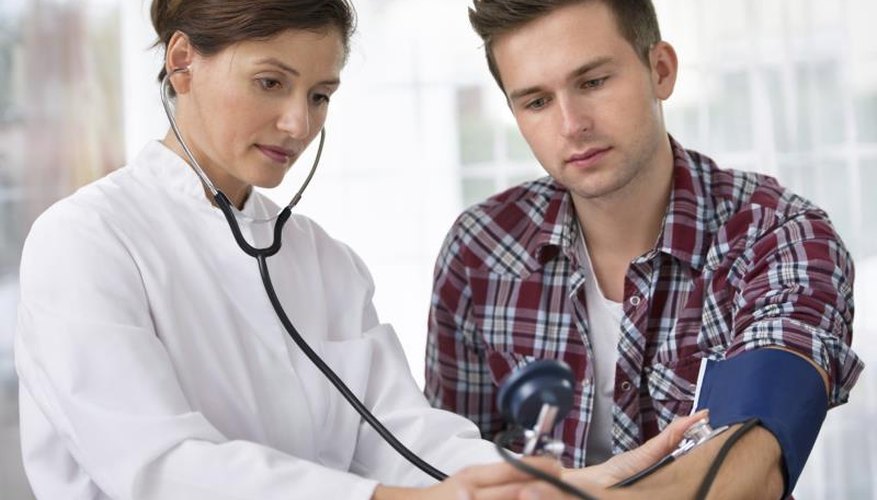 As the federal government has stepped in to regulate health insurance, legislation has made life a little easier for parents and their children – even adult children. Beginning September 23, 2010, the Patient Protection and Affordable Care Act mandates that most insurers offer coverage to dependent adult children with very few restrictions.
Age Limit
Under the Affordable Care Act, the magic number for a dependent child's coverage is age 26. He's not covered through age 26; the law applies only until his 26th birthday. He's entitled to the same coverage on his parent's plan at the same cost as would have applied if he were a minor.
Affected Plans
The Affordable Care Act applies to most, but not all, insurers. The insurance company or plan must offer dependent coverage to begin with. Plans that don't offer dependent coverage don't have to implement such policies because of the law, but if they do, they must extend the age limit to 26. Insurance plans that don't offer dependent coverage are in the minority. Otherwise, all group health plans and individual policies are affected by the Affordable Care Act, even self-funded employer plans.
Qualifying Factors
The only qualifying factors for extended coverage under the Affordable Care Act are age and relationship. The covered adult child must in fact be the insured's child, although stepchildren may also qualify. It doesn't matter if you – or your child – is still enrolled in school. It doesn't matter if you live with your parents, or even if you've gotten married. Parents do not have to be able to claim their children as dependents under complicated tax rules to include them on their health insurance policies until age 26. The child does not have to depend on them for support or be unemployed.
Exceptions
The Affordable Care Act is not without a few restrictions, but at least one of them expires in 2014. If you or your child was covered by a group plan, but coverage was terminated before September 2010 due to age, insurers do not have to reinstate the adult child on coverage if he has the option of insurance through his employment instead. This applies to "grandfathered" plans already in effect as of March 23, 2010, and the rule changes on January 1, 2014. After this time, adult children can stay on their parents' policies until age 26 even if they're working and other insurance is available to them. At no time does mandatory coverage extend to an adult child's spouse or children.
Photo Credits
AlexRaths/iStock/Getty Images