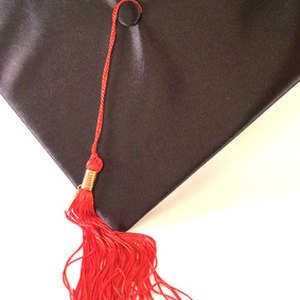 On average, the cost of attending medical school can rise above $150,000 in total debt. Students who wish to earn scholarships to reduce those costs can explore the school's financial aid office, search external sources for scholarships and apply to merit-based or need-based fellowships. Harvard Medical School provides many resources for students who are looking for financial aid.
Harvard Medical School - Financial Aid Office
Harvard Medical School (HMS) offers generous financial aid in the form of loans, scholarships, grants, work study jobs and other opportunities. As part of the application process, students should contact the HMS financial aid office as soon as they are sure they will apply to the school. Students need to fill out a separate application for financial aid. Prospective students can feel comfortable knowing that their ability to pay for HMS has no bearing in their acceptance. Also, the office only awards financial aid and scholarships based on financial need, not based on merit.
Financial Aid Office Harvard Medical School 211 Gordon Hall 25 Shattuck Street Boston, MA 02115 617-432-0449 hms.harvard.edu/finaid/index.html
Scholarship Search Engines
Students who wish to search for additional scholarships can use financial aid website links provided by Harvard Medical School. For example, the website provides a link to a Free Scholarship Search Engine called FinAid. Here, prospective students can search FastWeb for more than 1.5 million scholarships worth approximately $3.4 billion. Many scholarships depend on a student's personal background, such as state of residence, cultural background, personal interests and scholastic achievement. Students can explore the search engine to determine which scholarships they qualify for and wish to apply to.
FinAid Page, LLC PO Box 2056 Cranberry Township, PA 16066-1056 724-538-4500 FinAid.org
FastWeb, LLC 444 N. Michigan Avenue Suite 3000 Chicago, IL 60611 fastweb.com
National Medical Fellowships
Harvard Medical School also qualifies as an approved school for National Medical Fellowships (NMF), a scholarship program designed to increase the number of minority physicians and health care professionals. The program has awarded approximately $39 million to more than 28,000 applicants during the last 50 years. The program offers need-based scholarships due to financial limitations, merit-based scholarships earned through scholastic achievement, and experience-based scholarships to enhance special programs and educational opportunities. Applications are due at the end of August each year.
National Medical Fellowships 347 Fifth Ave. Suite 510 New York, NY 10016 212-483-8880 nmfonline.org
References
Writer Bio
Gary Beckner has worked as an English teacher for the past decade. His current professional interests include medieval literature and the poetry of Ezra Pound. He is writing a chapbook of poetry that focuses on personal reflection, symbolism, and the writings of Jacques Derrida.