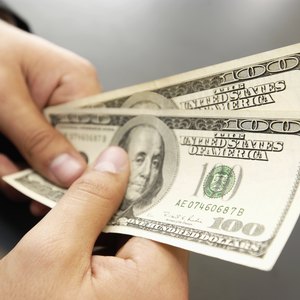 •••
Medioimages/Photodisc/Photodisc/Getty Images
The acquisition of one company by another is a strategic alternative that may grant an acquiring company a means to access new markets, decrease costs or offer a new product to a niche market. While each buy-out is unique, the success of an acquisition is judged by, among other things, its effect on the wealth of the acquired company's owners and that of the acquiring company.
M&A Effect on Acquired Company
An acquisition's outcome is evaluated in part by its effect on the stock price of the acquired business. For instance, when the Salesforce purchase of Slack Technologies for ​$27.7 billion​ was announced in 2019, the Slack stock plunged from ​$38.50​ per share to ​$15.10​ in the first quarter of 2020. By June of 2020, the trend reversed. In the end, the benefit of the Salesforce deal to a Slack stockholder was equivalent to about ​ $45.50​ per share, a per-share benefit of about ​54 percent​.
M&A Effect on Acquirers
The performance of an acquiring company and, thus, its stock price can be greatly impacted by a merger or acquisition. Clayton M. Christensen, Richard Alton, Curtis Rising and Andrew Waldeck write in the Harvard Business Review article, "The New M&A Playbook," that as of 2010, companies spend more than $2 trillion on acquisitions each year even though the M&A failure rate – the percentage of acquisitions that fail to contribute to the achievement of the acquiring companies' goals or run counter to them – is between ​70 and 90 percent.​
Contributors to M&A Effects on Acquirers
According to Christensen and the other authors, the reason for the abysmal outcome of mergers and acquisitions is the failure of executives to correctly match an acquisition candidate to the reason(s) an acquiring company sought the deal in the first place. In effect, the acquirer fails to distinguish between deals that might improve their company's current operations and those that might transform the company's growth prospects in dramatic ways.
In the first case, an acquisition may boost a company's current performance by cutting costs or holding an existing market position. According to the authors, the acquisition, however, is unsuccessful because leadership overestimates the boost in performance an acquisition will deliver, pays too high a price for the acquired company or doesn't understand how to integrate one company's operations into that of the other.
In the second instance, a company may acquire another business to reinvent its business model and redirect the company's operations. In this case, Christensen, Alton, Rising and Waldeck say problems include the difficulty of identifying a likely target to achieve that goal, calculating an appropriate purchase price and creating a successful integration strategy. Despite the risks associated with business model transformations, the authors say that when this approach is successful, it's likely to "pay off spectacularly."
Historic Value of M&A Deals
According to PWC Global, despite the high failure rates of mergers and acquisitions, M&A activity increased by between 17 percent and 20 percent during the second half of 2020 compared to the first half of the year. Also, Barron's says 20,664 mergers were announced in 2020, totaling $1.2 trillion as of June 30 as compared to 24,484 announced transactions for the same period in 2019, valued at roughly $2.1 trillion.
Statistica.com says that, in 2020, the total value of global M&A deals amounted to $2.8 trillion dollars, down from $3.4 trillion in 2019. Also, as of March 2021, the largest acquisition in history was the 1999 takeover of Mannesmann by Vodafone Airtouch plc at $183 billion, or $288 billion in 2021 adjusted-for-inflation dollars.
Company acquisitions are a strategic alternative that can grant acquiring companies a means to access new markets, decrease costs or offer a new product to a niche market. But every acquisition is unique and its success is judged by, among other things, its effect on the wealth of the acquired company's owners and that of the acquiring company.
References
Writer Bio
Billie Nordmeyer is an IT consultant of 25 years standing. As a senior technical consultant for SAP America and Deloitte Touche DRT Systems, a business analyst, senior staff, and independent consultant, Billie has worked across the retail, oil and gas, pharmaceutical, aeronautics and banking industries. Billie holds a BSBA accounting, MBA finance, MA international management as well as the Business Analyst and Software Project Management certificates from the Cockrell School of Engineering at the University of Texas at Austin.