What Happens After FHA Underwriting?
by KC Hernandez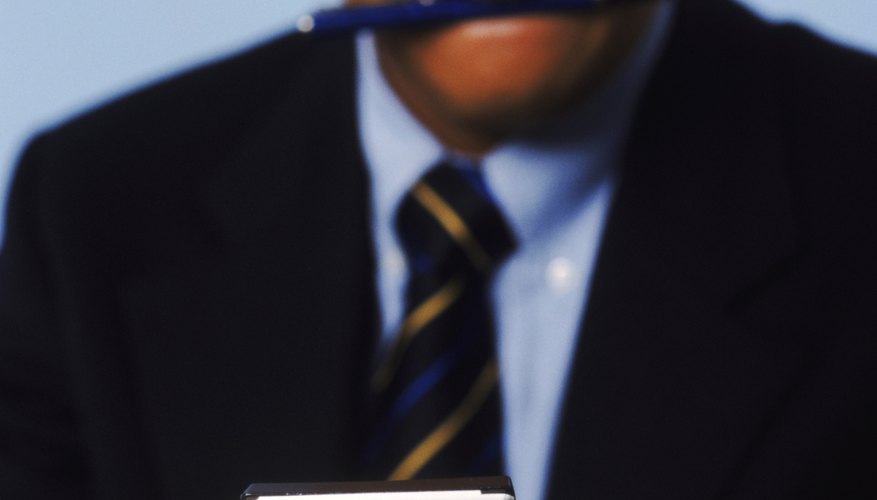 Meeting the Federal Housing Administration's underwriting guidelines is a taxing process, despite its relatively relaxed qualifying standards. The FHA insures loans that approved lenders make, promising to repay losses if a loan goes bad. To gain the agency's backing, a lender must adhere to FHA guidelines when underwriting a loan. A majority of the tasks needed to gain FHA insurance endorsement occur before a loan is funded, but the most critical steps happen after FHA underwriting.
Final Reviews and Quality-Control Audits
After several weeks of verifying income, credit, assets and employment, the lender performs final reviews and may audit a file in the days before closing to ensure compliance with FHA standards. Lenders commonly run credit more than once before funding a loan to ensure that the borrower has not concealed additional debts or unfavorable credit activity, such as previously undisclosed judgments or recently missed payments. Lenders also look out for new credit inquires, such as auto financing, and recently opened accounts with high balances. Such activity can increase monthly liabilities and render a borrower ineligible.
Money Exchanges Hands
After the loan file passes final review and the borrower deposits the necessary closing funds into an escrow account, the FHA lender funds the loan balance. On a purchase, an FHA borrower typically contributes at least 3.5 percent of the sale price, plus closing costs. On a refinance, a borrower may need to pay closing costs out-of-pocket. The escrow holder in a purchase transaction applies the loan funds to the seller's account as payment for the home. In a refinance, the new FHA loan usually pays off an existing mortgage debts with the loan proceeds.
The FHA Issues Insurance Coverage
Depending on the lender's FHA privileges, the lender may endorse the closed loan for insurance on its own, or send the loan file to a regional FHA Homeownership Center for insurance endorsement. A lender authorized to issue the insurance conducts a pre-insurance review to verify compliance, then inputs the file information into a national database known as the FHA Connection. Once the submission is approved, the system generates a mortgage insurance policy for the loan. The lender then stores the loan file in compliance with regulations.
The FHA Can Deny Coverage
The FHA Connection may reject the loan for non-compliance with FHA standards and request that the lender forward the file to the regional Homeownership Center for further review. The FHA can deny endorsement for an incomplete or otherwise unacceptable loan file it receives. The FHA can send the file back to the lender to fix the problem or reject it altogether, so lenders are usually careful about meeting all FHA guidelines in underwriting and verifying that information is accurate before closing.
Photo Credits
John Foxx/Stockbyte/Getty Images