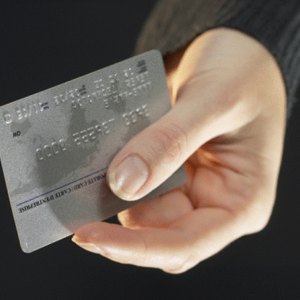 •••
Hemera Technologies/AbleStock.com/Getty Images
Green Dot's MoneyPak is a reloadable card that you use to reload other prepaid debit cards, including those not provided by Green Dot Corporation. The MoneyPak can be a handy tool if you frequently use prepaid debit cards and is available at many retailers across the country. There are pros and cons of using services such as MoneyPak.
History
The Green Dot MoneyPak is provided by Green Dot Corporation. Green Dot Corporation was founded in 1999, according to its company website. Green Dot Corporation is an accredited business with the Better Business Bureau. The company as an "A+" rating through the bureau as of November 2010. In addition to the MoneyPak, Green Dot also provides reloadable prepaid debit cards.
Function
The Green Dot MoneyPak is a "cash top-up card," according to Green Dot's website. This means the MoneyPak is used to "top off" or reload prepaid debit cards. You can also use the Green Dot MoneyPak to transfer money into your PayPal account and make payments to many businesses, according to the company website.
How to Use
Purchase your Green Dot MoneyPak from an authorized Green Dot retailer. The MoneyPak itself costs $4.95, as of November 2010. At the time of purchase, add funds to your Green Dot MoneyPak. At most retailers, you can add up to $500, according to the company website. You can add up to $1,100 at Walmart Money Centers. Once you use the funds on the MoneyPak, you can reload it online or at any Green Dot retailer.
Misconceptions
Green Dot Corporation is not a bank, and money loaded onto a prepaid debit card, or the Green Dot MoneyPak, is not insured by the FDIC (Federal Deposit Insurance Corporation). When using the Green Dot MoneyPak or a prepaid card, you assume all liability and are not guaranteed to receive your money in the event that Green Dot fails.
Warnings
Using prepaid debit cards can be tricky, according to the FDIC. The FDIC recommends shopping around for a card with the lowest fees, and if possible, opening a traditional checking account instead. Prepaid debit cards tend to carry higher fees for transactions, including cash withdrawals, and tend to come with limitations. The FDIC recommends reading the fine print carefully.
References
Writer Bio
Leonardo R. Grabkowski has been writing professionally for more than four years. Grabkowski attended college in Oregon. He builds websites on the side and has a slight obsession with Drupal, Joomla and Wordpress.