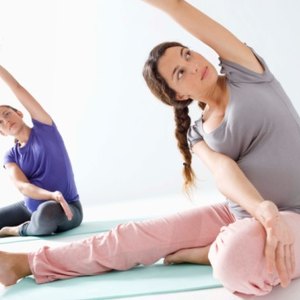 •••
Jupiterimages/BananaStock/Getty Images
In response to the rising rate of obesity in Americans, the federal government, corporations and health advocacy organizations have developed grant funding to help schools, community organizations, youth groups and child care providers find ways to promote physical fitness in their communities.
Grants for Schools
K-12 schools should begin by tapping into funding from a variety of sources including the federal and state government and their local educational agency (LEA). In addition to these sources, school administrators should also research grants awarded by health and wellness organizations like the American Alliance for Health, Physical Education, Recreation and Dance (AAHPERD) and physical education groups like the National Association for Sport and Physical Education (NASPE).
For instance, these organizations have teamed up to create the ING Run For Something Better program that seeks to increase student's physical activity. According to AAHPERD, the program helps to "fight childhood obesity nationwide through the creation of school-based running programs… [which] improves self esteem, school performance and overall well being (reference 1)." The program will provide fifty $2,500 grants to schools that want to create or expand a school-based running program.
Schools should also look into the President's Council on Physical Fitness and Sports. This office, which operates under the U.S. Department of Health and Human Services, provides funding to encourage physical fitness and healthy eating habits (reference 5).
Corporate Grants
There are a variety of physical fitness grants available from corporations and small businesses. Lowe's, Hasbro, CVS Caremark and Nike, Inc have all developed grant funding to help promote physical activity and physical fitness programs for children. Both schools and youth organizations should research the Lowe's Outdoor Playground Grant, the Hasbro Children's Fund, and Nike's Physical Activity Grants for Youth as potential sources for grant funds.
Professional Sports Organization Grants
Professional sports organizations also are a great source for physical activity grants. The National Football League (NFL), the National Dairy Council, in collaboration with U.S. Department of Agriculture (USDA), have developed the Fuel Up to Play 60 program which awards up to $3,000 to help K-12 schools encourage 60 minutes of daily physical activity and healthy eating habits.
Physical Activity Research Grants
While many grants provide funds to implement physical fitness programs and activities, some grant awards focus on understanding the scientific relationship between physical activity and our bodies. Organizations like the National Aeronautics Space Administration (NASA), the American College of Sports Medicine (ACSM) and companies like Coca Cola, have developed grant funding to better understand these issues.
Through the creation of the NASA's Space Physiology Research Grant, ACSM's Raymond and Rosalee Weiss Research Endowment and the Coca-Cola Company's Doctoral Student Grant on Behavior Research, these companies are helping researchers to better understand how exercise can impact the body.
References
Writer Bio
Katrina Stackhouse has contributed to the "Southern Illinoisan Health Magazine." She holds a Bachelor of Science in public relations and a Master of Science in professional media management, both from Southern Illinois University.