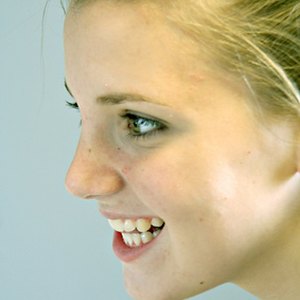 •••
no more braces image by Kelly Kane from Fotolia.com
Orthodontics do more than improve smiles. The use of orthodontics helps to improve oral health and prevent a number of dental related health concerns such as periodontal disease and tooth loss. For low income families, affording orthodontic treatment can be challenging, with the typical cost of treatment averaging $3,000 or more. Thankfully, there are a number of private and government grant programs that help to make orthodontics available to those who qualify.
Sutton Hill University
The Seton Hill University Orthodontic Clinic, located in Greensburg, Pennsylvania, offers orthodontic services for patients in need in the Greensburg , Pennsylvania area. The clinic, which provides services through grant based funding issued through Seton Hill University, applies braces to needy individuals who may not otherwise have the funds to afford orthodontic care. Patients who participate in the program receive their braces free of charge, which includes routine adjustments and follow up appointments, including the placements of retainers after treatment is complete. The services provided through the program are issued courtesy of Orthodontic physicians who attend the clinics for the purposes of continuing their education and no one is turned away regardless of their ability to pay. Interested parties may apply for treatment through the Seton Hill University Orthodontic Clinic to see if they qualify.
Seton Hill University Orthodontic Clinic 2909 Seminary Drive Greensburg, PA 15601 724-552-2950 shusmiles.com
EPSTD Program
The Early Periodic Screening, Diagnosis, and Treatment (EPSDT) Program is a federally funded program that ensures grant medical and dental care to children who may not have access to affordable health or dental care otherwise. Under the program, several states including Alaska, Connecticut, Georgia, Iowa, Illinois, Massachusetts, Virginia and Missouri may pay for braces if they are deemed necessary. Because the program operates on federal and state based grants, these orthodontic services are provided at no cost. In order for the braces to be considered necessary, patients must be experiencing or could potentially develope health-related complications as a result of overcrowding. Potential participants in the program must apply directly through their local US Department of Health and Human Services to see if they qualify.
The U.S. Department of Health and Human Services 200 Independence Ave., S.W. Washington, D.C. 20201 877-696-6775 hhs.gov
Smiles Change Lives
Smiles Change Lives is a non profit organization that provides orthodontic treatment to low income children between the ages of 11 and 18 who otherwise could not afford treatment. Smiles Change Lives provides services through the issuance of individual grants that are obtained through private and federal donations. In order to qualify for grant funding through the Smiles Change Lives program, applicants must reside in a household that has a combined income of or below 200 percent of federal poverty guidelines and be willing to contribute $500 toward the cost of treatment. As of September 2008, Smiles Change Lives offered grants to children in all 50 states of the US. Interested applicants must apply directly through the Smiles Change Lives program to see if they qualify to participate.
Smiles Change Lives 2405 Grand Ave., Suite 300 Kansas City, MO 64108 888-900-3554 smileschangelives.org
References
Resources
Writer Bio
Rebekah Worsham began writing professionally in 2007 and has been published on eHow. She has expertise in the fields of law, parapsychology and the treatment of drug and alcohol addiction. She holds a degrees in law from Beckfield College.