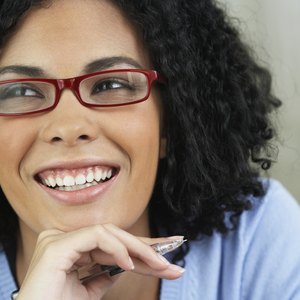 •••
Jon Feingersh/Blend Images/Getty Images
Eyeglasses can make the difference between being able to care for yourself and enjoy life and being handicapped by not being able to read directions or see to drive. But paying for glasses, which can cost several hundred dollars a pair, may be beyond the reach of some people. Several organizations provide assistance to allow low-income individuals to purchase eyeglasses.
Glasses for Children
If you need glasses for children, Sight for Students (sightforstudents.org) and New Eyes (new-eyes.org) provide financial assistance for eye exams and eyeglasses. If you meet the qualifications for help, use the Sight for Students website to find a vision services provider in your area, then make an appointment to see the doctor. Or apply at the New Eyes website for a voucher you can take to a participating retailer, which will provide the eyeglasses.
Glasses for Adults
Low-income adults are also eligible to receive eyeglass vouchers from New Eyes. Lions Club International also has a special interest in providing eyeglasses to those in need. Contact your local Lions Club to ask about grants in your area. The American Optometric Association (aoafoundation.org) operates Vision USA, a program that provides free eye exams to low-income adults and children. In some states, this can include free or low-cost eyeglasses.
Other Resources
Children in low-income families may qualify for vision care through Medicaid or your state's Children's Health Insurance Program. Adults may receive help through Medicare, Medicaid or Veterans Affairs.
References
Writer Bio
Cynthia Myers is the author of numerous novels and her nonfiction work has appeared in publications ranging from "Historic Traveler" to "Texas Highways" to "Medical Practice Management." She has a degree in economics from Sam Houston State University.