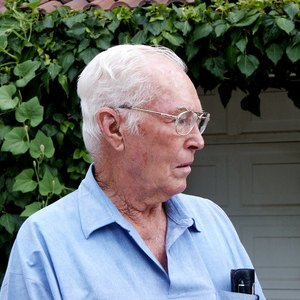 Low income senior citizens throughout the United States may benefit from a variety of grant programs that are designed to help further energy replacement and increase energy efficiency. These programs are operated through various public and private organizations and, unlike loans, do not require repayment after the services are rendered.
LIHEAP
Seniors who struggle with the high costs of energy may benefit from grants offered by the Low Income Home Energy Assistance Program (LIHEAP). LIHEAP offers assistance to low income and medically disadvantaged individuals to help offset the costs of utility bills and home improvements to help increase energy efficiency. Grants may be used toward the costs of energy efficient replacement windows, insulation, the replacement of older doors with those that are more energy efficient and structural repairs to leaky roofs and drafty basements. In order to qualify for the program, applicants must have a household income that does not exceed 150 percent of the federal poverty level according to household size or 60 percent of the median income for their state.
HUD Grants
The United States Department of Housing and Urban Development (HUD) offers a variety of grant programs directed towards helping senior citizens, low income applicants and the medically needy to obtain necessary repairs to their homes in order to increase energy efficiency. These grant programs may be used to address structural deficiencies that result in lost energy such as damaged roofs and foundations and the replacement of older, drafty windows and doors with new, more energy efficient ones. In order to qualify, applicants must apply directly through their local HUD office and be prepared to show proof of household income, which must not exceed limits determined to be above the federal poverty level.
Administration on Aging
The Administration on Aging provides referrals for and distributes a variety of grants designed to help low income senior citizens to make necessary home modifications for the purpose of increased household energy. These grants are provided through funding distributed by organizations such as the US Federal Government's Energy's Weatherization Assistance Program and can be used for the purpose of insulation, replacement of older windows and doors with newer, more energy efficient models and structural repairs to leaky roofs and foundation cracks. In order to qualify, applicants may apply directly through the Administration on Aging. Applicants should be prepared to furnish documentation such identity and proof of income.
References
Resources
Writer Bio
Rebekah Worsham began writing professionally in 2007 and has been published on eHow. She has expertise in the fields of law, parapsychology and the treatment of drug and alcohol addiction. She holds a degrees in law from Beckfield College.