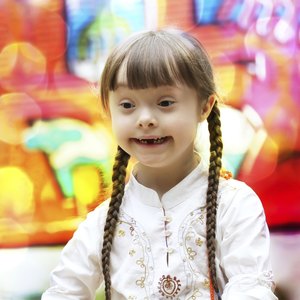 •••
DenKuvaiev/iStock/Getty Images
Public and private donors have a long history of supporting artists. From the Medicis in Italy to the National Endowment for the Arts, society recognizes that artists may need extra help in order to make a living from their work. If the artist must also overcome a disability, the need for assistance may be even more crucial. For that reason, several organizations have established grants to help artists with disabilities. These grants may be given to help artists in their professional development, or they may be awarded to relieve financial difficulty related to the artist's disability.
Musicians
Musicians with disabilities can turn to a number of different organizations for help. The Lester Petrillo Fund, established in 1951, offers emergency assistance to disabled musicians. The Sweet Relief Musicians Fund helps established career musicians who are struggling with disability also. Both performing musicians and composers may be eligible for grants from these organizations.
Writers
The American Society of Journalists and Authors maintains a database of resources for writers in need. Some of these organizations focus on health insurance or low-cost loans, but several offer grants to disabled writers. The ASJA's own Writer's Relief Fund provides emergency assistance for writers facing illness or disability, or other situations that prevent the writer from working. The Carnegie Fund for Authors offers grants to authors in need, including those with disabilities.
Visual Artists
UCLA's National Arts and Disabilities Center administers the California Art Council's Arts and Accessibility Technical Assistance Program Grant. This grant is designed to help make art more accessible to disabled individuals. Artists may apply for grants of between $500 and $1,000 to further their professional development or increase the visibility of their work.
Other Resources
In addition to national public and private funds to aid disabled artists, many smaller state or regional groups offer funds to all types of artists. Contact your state's Commission on the Arts. Your city may also have an Arts Commissioner who distributes public funds to artists in need, or know of local organizations who assist artists. For example, in Austin, Texas, the Health Alliance for Austin Musicians offers medical, dental and mental health services for uninsured musicians. The Ohio Arts Council offers grants to support professional development for artists with disabilities. Local university art departments may have information on private donors who sponsor local artists.
References
Writer Bio
Cynthia Myers is the author of numerous novels and her nonfiction work has appeared in publications ranging from "Historic Traveler" to "Texas Highways" to "Medical Practice Management." She has a degree in economics from Sam Houston State University.