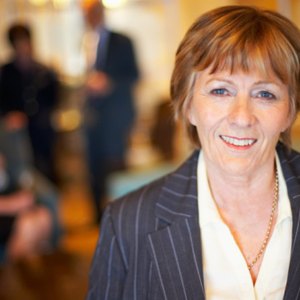 •••
Photos.com/Photos.com/Getty Images
Women over 50 may face unique challenges when seeking new jobs due to an economic downturn or in cultivating a second career. According to the U.S. Department of Labor, the economic situation is improving for women. Opportunities for grant funding may provide seed money to begin a new career, change career paths or attain a college degree, allowing for advancement opportunities.
Higher Education
The Jeannette Rankin Foundation Women's Education Fund maintains an awards program created specifically for older women returning to school. The program benefits women who did not have the opportunity to go to college and show academic promise but may not have the money to succeed. Grants available through this program total $1,500 per recipient and are awarded to women who are 35 years or older working toward an undergraduate education.
Entrepreneurs
Many women over 50 choose to realize an opportunity to live out a dream while generating income and stay active by starting their own business. The Valentine Foundation is a grant-making organization that funds organizations who effect social change and helping women and girls realize their full potential. The Amber Foundation Grants, founded 1998, assists women who are trying to start online, home-based or small businesses. Awards range from $500 to $1,000.
Personal Development
Becoming a nontraditional student or brushing up on business skills can be difficult when contemplating a career change. The American Association of University Women, or AAUW, embraces lifelong learning, advocates equity for women and personal development. The AAUW awards career development grants to women in business, which range from $2,000 to $12,000. These funds can provide resources for learning a trade, attaining business management skills or act as seed money for a business start-up.
Scholarship for Women
According to the U.S. Census Bureau, by the year 2000, only 29.1 percent of adults between 50 and 54 years of age had attained a bachelor's degree or more; just 12.7 percent had achieved an advanced degree. Since 2007, the AARP Foundation Women's Scholarship Program has provided scholarship opportunities to low-income women age 40 and over, who are seeking new job skills, training and educational opportunities to provide financial security.
References
Writer Bio
Lisa Kling is a marketing analyst, social media strategist, professional blogger and Web editor. She is a featured contributor in business and finance for various websites and blogs at Thriftability.com. She also manages personal finance blogs for companies internationally. Kling studied business, journalism and marketing at Colorado State University. She is a volunteer firefighter who resides in the Colorado mountains.