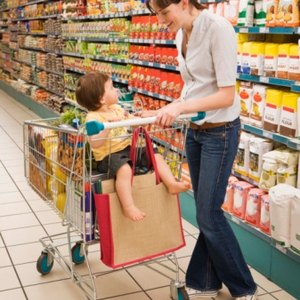 •••
Jupiterimages/Polka Dot/Getty Images
Single moms in any state struggle to raise their children on a single income. The Tennessee Department of Human Services offers several programs to help single mothers and families, including the Families First Program, Child Protective Services, Adult Protective Services, Victim's Organizations as well as Drug and Alcohol Abuse Services and the Tennessee TANF State Plan. You can apply for social programs at the Department of Human Services county office. Single moms in Tennessee may also qualify for health-care assistance, housing assistance or child-care/daycare assistance.
Families First Program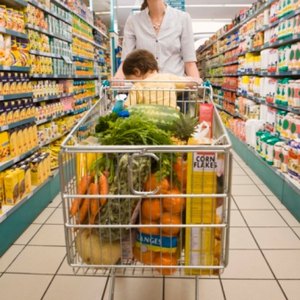 •••
Jupiterimages/Polka Dot/Getty Images
Families First provides temporary cash benefits to families with children that are experiencing difficult financial times. Cash benefits are time-limited to 60 months of a person's lifetime. The program emphasizes work, career training and responsibility. To be eligible participants must agree to follow a Personal Responsibility Plan. This PRP requires that parents keep immunizations up to date for children, keep children in school, cooperate with Child Support Services, and participate in a work/training program. The ultimate goal of this program is financial independence for your family.
Child-care Assistance
In Tennessee, the Department of Human Services provides financial help for child-care/daycare costs for low-income families via several different programs. Some programs require co-payment. Child-care providers must be enrolled in the state certificate payment program to receive payment (rates are established by the Department and must be agreed to by the provider). Special child-care assistance is available for young mothers in Tennessee via Teen Child Care Assistance. This program is for high school or middle school mothers, and requires that young mothers stay in school to receive assistance.
Healthcare Assistance
•••
Jupiterimages/Polka Dot/Getty Images
According to Single Mom Financial Help, TennCare is Tennessee's version of Medicaid/Medicare. TennCare offers a more affordable option for single moms in Tennessee who do not have access health coverage through employment. TENNderCARE is an additional coverage option for available for children, teens and young adults. The program is a demonstration program. According to the state of Tennessee, the principle goal demonstrated by TennCare is that a state can organize its Medicaid program and generate enough savings to extend coverage to additional people who would not be Medicaid eligible, without compromising the quality of medical care they receive.
Housing/Rent Assistance
The Tennessee Housing Development Agency manages rental assistance programs in Tennessee. and these are available for very low-income households. One program, the Housing Choice Voucher program receives federal funding, and allows families to find suitable housing wherever a landlord agrees to rent under the program. Properties must meet certain safety specifications, to qualify for rental assistance.
References
Resources
Writer Bio
Melissa Bajorek began writing professionally in 2001. Her work has appeared online, in daily newspapers and on websites owned by Gatehouse Media, in monthly periodicals and for local and regional radio. She writes about a variety of topics, from new technology to animal husbandry. Bajorek has an Associate of Arts in business management from the University of Phoenix and holds certifications in marketing and advertising.