Government Financial Assistance for Alcohol Treatment
by Mike Andrews ; Updated July 27, 2017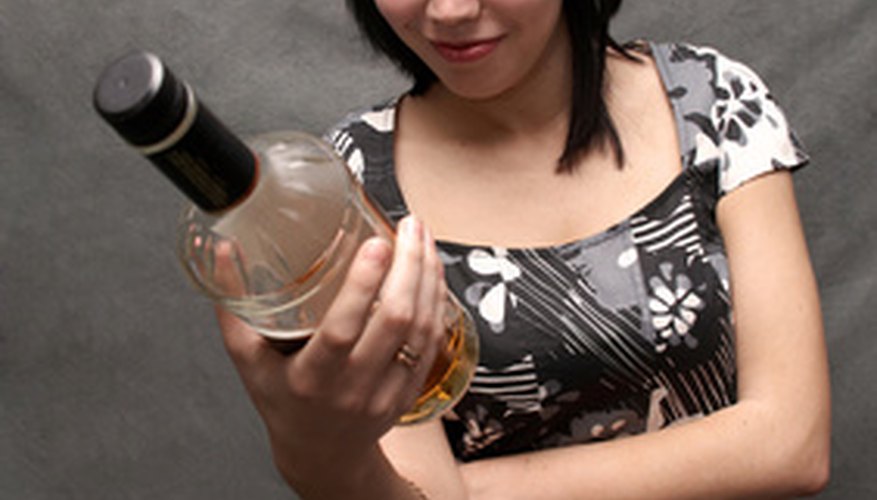 According to Medline Plus, about 17.6 million American adults abused alcohol or were addicted to alcohol as of January 2011. Of course, adolescents sometimes have alcohol problems as well. Alcohol treatment can be quite costly, especially if a period of inpatient treatment is required. The government offers some financial assistance for qualifying persons who need alcohol treatment. Eligibility criteria vary from program to program.
Medicare
Medicare provides health insurance for many elderly people and some people who cannot work due to disabilities. Medicare Part A pays for inpatient alcohol treatment and Medicare Part B pays for outpatient alcohol treatment. Medicare Part D covers prescription drugs prescribed on an outpatient basis, if any medications are needed to treat alcoholism or related mental health concerns. Medicare recipients must pay co-pays for most services they receive. Phone the Social Security Administration to find out if you qualify for Medicare, if you don't already receive it. You can apply for Medicare online if you qualify (see Resources).
Medicaid
Medicaid pays for medical care for some people with low incomes and limited savings. Eligibility criteria vary slightly from state to state. Medicaid covers inpatient and outpatient alcohol treatment. Apply for Medicaid at the welfare office in your county. If you receive Supplemental Security Income, you can also apply at your local Social Security Administration office in many states (see Resources to find the office nearest you). If you already receive Medicare, you can still qualify for Medicaid as well if you meet the eligibility criteria.
Children's Health Insurance Program
The Children's Health Insurance Program, or CHIP, provides health insurance to some children from families that earn too much to qualify for Medicaid but not enough to pay for their own medical care. It covers both inpatient and outpatient alcohol and drug treatment for children and adolescents. Apply for the Children's Health Insurance Program by phone or online at the CHIP website (see Resources). In some states, you can also apply at the welfare office or health department in your county.
U.S. Department of Veterans Affairs
The U.S. Department of Veterans Affairs pays for alcohol treatment for qualifying veterans, including inpatient treatment, outpatient treatment, medically supervised detoxification when necessary and prescription drugs if needed. Apply online for Veterans health benefits (see Resources) or apply in person at any VA Medical Center (see Resources to find the VA Medical Center nearest you). If you are already signed up for benefits, contact the Department of Veterans Affairs helpline (see Resources) for more information about how to receive services.
Photo Credits
girl with bottle of alcohol image by Doctor Kan from Fotolia.com