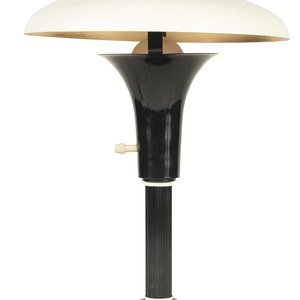 •••
Hemera Technologies/PhotoObjects.net/Getty Images
Goodwill Industries is one of several large U.S. charities that accept in-kind donations from the public. The organization boasts retail sites that double as Goodwill drop off locations. It also positions drop-off boxes in convenient spots around town to make it easier for residents to donate. In some metropolitan areas, Goodwill even partners with a delivery provider for home pickup services. Goodwill resells donated goods in its stores, so it publishes guidelines on what it will and will not accept. In general, worn, tattered clothing and items that do not function will not make the cut.
Gently Used Clothing
Perhaps one of the most popular donated items is clothing. Goodwill takes what it terms "lightly used" clothing for men, women and children. Accessories, such as jewelry, scarves, hats and purses, are also accepted, as are shoes and boots. The organization insists that you deliver only clean items that have no pet stains or bad odors. Though wrinkles are no problem, tears in the fabric, zippers that don't work and buttons that are missing render an item unsalable, so these items will not be accepted.
Furniture in Good Condition
Updating a room in your home may mean replacing its furniture to match a new design. Instead of tossing the furniture, you can donate it to the organization so that someone else can purchase the items and continue to give them life. Like clothing, Goodwill furniture pieces should also give the impression of being lightly used. A table whose surface is heavily scratched, for example, will not survive the screening process. Similarly, a lamp that does not turn on is of no use to the organization. However, Goodwill does accept lamps whose shades are missing.
You may also be able to take a few minutes to improve the quality of your unwanted furniture to make it acceptable. If your table, shelving or chair, for example, is lightly scratched, buffing and polishing to improve the appearance and condition before you donate is a good idea. In addition to tables, chairs and shelving, Goodwill takes bedframes, dressers, sofas and office furniture, but no mattresses, sofa beds, water beds or infant furniture. It will accept pianos, organs and pool tables at stores only.
Clean Houseware Items
If you're replacing your area rugs and window coverings for the sake of a change in decor, rather than due to wear, donating to Goodwill is a good way to dispose of them. Check to see if the items are worn or have any sun damage first, as these items will not be accepted. Another rule you may not be aware of is that Goodwill requires donors to clean all houseware items, including silverware, China sets and slow cookers, before donating them. A few additional Goodwill accepted items include blankets, comforters, curtains, draperies, area rugs, towels, sheets and even holiday decorations. Unfortunately, they are not able to take carpeting or blinds.
Small Appliances and Electronics
Will Goodwill take TVs, you may be wondering? While refrigerators and other large appliances do not make the list, computers, TVs, VCRs and DVD players, as well as CDs and DVDs themselves, are welcome. A donated electronic item, such as a printer and certain computer accessories, don't necessarily have to work to be accepted. Functioning small appliances, such as audio boomboxes and toaster ovens, are accepted by the organization.
Additional Items
Goodwill also takes a host of additional items that are in good to excellent condition. Children's toys, bicycles and books make the list. Power tools, sports equipment and a variety of games also sell well in the thrift stores. For a complete list, or if you have a question about an item not listed here. contact your local Goodwill store for more information.
References
Writer Bio
D. Laverne O'Neal, an Ivy League graduate, published her first article in 1997. A former theater, dance and music critic for such publications as the "Oakland Tribune" and Gannett Newspapers, she started her Web-writing career during the dot-com heyday. O'Neal also translates and edits French and Spanish. Her strongest interests are the performing arts, design, food, health, personal finance and personal growth.