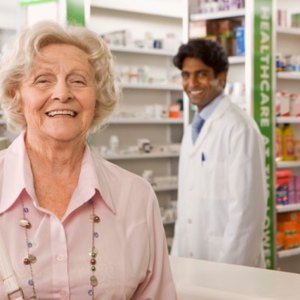 •••
Jupiterimages/Polka Dot/Getty Images
If you have limited resources or income, Medicaid could cover some of your healthcare costs. Currently, the state and federal program covers ​20 percent​ of Americans. If you live in Georgia and cannot afford private health insurance companies, the national health insurance is worth considering. That way, you and your loved ones do not have to struggle when someone falls ill.
Medicaid in Georgia: Who Is Eligible?
Just because you cannot afford private health insurance companies does not mean you are eligible for Medicaid in GA. There are strict eligibility criteria you have to meet to qualify for national health insurance.
In Georgia, the general criteria are included below.
You must be a U.S. citizen, legal resident or legal alien who resides in Georgia.
You must have low or very low income. Depending on your household size, varying from one to eight individuals, you could earn a maximum income of ​$31,814 to $110,311​ annually and still qualify for Medicaid. If you have more than eight people within your household, you can earn an extra ​$11,214​ per person per year.
It is also worth noting that if you earn a higher income than the stated limits, you can still qualify for Medicaid through its Medically Needy Program. In such a case, you must prove that you have significant medical expenses that would lower your income below the specified threshold.
To qualify for the Medically Needy Program in Georgia, you must show you will spend or have spent down medical expenses until you attain the Medically Needy Income Level (MNIL), which currently stands at ​$317​ for an individual or ​$375​ for a couple per month. Also, you cannot have assets exceeding ​$2,000​ for an individual or ​$4,000​ for a couple in such a case.
Other Georgia Medicaid Requirements
In addition to meeting the citizenship and income criteria, you may also need to meet other requirements to qualify. You may have to:
Be pregnant
Be responsible for at least one child under the age of 18 or
Be legally blind
Be disabled or have a member of your family within the household who has a disability
Be 65 years and above
Require nursing home care
However, Georgia has several Medicaid programs. And the eligibility criteria for these programs vary somewhat.
Different Types of Medicaid In Georgia
Several programs fall under the Georgia Medicaid Program. And they are usually open to Medicaid members in various ways to help the elderly, disabled, children, families, etc.
Health Insurance Premium Payment Program (HIPP) for working adults who need financial assistance for healthcare
Autism Spectrum Disorder for children and the disabled who are under 21 years
Children's Health Insurance Program Reauthorization Act of 2009 (CHIPRA) for children
Georgia Electronic Visit Verification for all Medicaid members who may need home care
Georgia Families for children and families who are part of Medicaid
Georgia Families 360° for all children, and especially those within the system such as foster care children and juvenile members
Georgia Long-Term Care Partnership, Georgia Money Follows The Person (Ga MFP) and Long Term Services and Supports for the elderly and disabled
Medicaid Estate Recovery for the elderly
TEFRA/Katie Beckett for children and the disabled, etc.
What Does Georgia Medicaid Cover?
If you qualify for Georgia Medicaid, the national insurance scheme will cover mental health treatment and services and preventative services, such as physical exams, health screenings and Medicaid-covered adult immunizations. In addition, Medicaid in Georgia can include vision, dental and hearing coverage.
Medicaid Dental in Georgia
Considering how expensive dental care can be, it would be wise to determine whether Medicaid can help you offset the costs of obtaining it.
Unfortunately, Medicaid dental Georgia services are pretty limited, especially for adults. You can only get dental services if the situation is an emergency or life-threatening. And even so, each medical issue will be handled on a case-by-case basis.
References
Writer Bio
I hold a BS in Computer Science and have been a freelance writer since 2011. When I am not writing, I enjoy reading, watching cooking and lifestyle shows, and fantasizing about world travels.