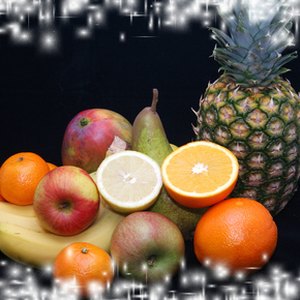 Getting free food donations from businesses demands charisma and a willingness to ask for what you want even though a lot of people will tell you no. Although it is possible to get donations for your own use, you will find it much easier to get food donations from businesses for use at an event or for an established charitable organization.
Donations from Restaurants, Grocery Stores and Wholesalers
Use the phone book, Internet, and your knowledge of the restaurants, grocery stores, and/or wholesalers and food warehouses in the area to compile a list of places that carry food suitable for your needs. Include what you can find of contact names, phone numbers, plus email and physical addresses, for each business.
Get the best results by visiting the restaurants and grocery stores in person. Ask the hosts, hostesses or managers who you need to talk to for food donations. Show them your organization credentials and/or event flyer and information sheet if you have them. Ask the person you are directed to for the donations. For wholesalers and food warehouses, it is best to call ahead to connect with a contact person who can meet you at the warehouse. Stay personable and friendly at all times. If someone tells you no, move on to the next business on your list.
Collect the food you are given into shopping bags and/or cardboard boxes. Load them into your car. If the food is perishable, put it in a cooler. Store the food in a suitable place until you are ready to use it. Repeat steps 2 and 3 until you get the amount of food you need.
Hold a food drive
If you need a great deal of food for your event, organization or other purpose, holding a food drive is a great way to gather food quickly. Choose dates for your food drive. Adjust the length of time of the food drive to gather the amount of food you need.
Make a list of potential locations for placing food drive collection barrels or boxes. Try for grocery stores, schools and convenience stores. Visit each of the places on your list. Explain to the owner or manager your intent to conduct a food drive. Ask if you can leave a collection barrel or box at a prominent location in the business for the duration of the food drive. Arrange drop off and pick up dates. Provide a contact phone number in case the barrel fills up before the end of the food drive. Keep an organized list of places where you will leave the collection barrels and the drop off/pick up dates and times.
Using markers and paper or sign boards, make clearly written signs for the collection barrels or boxes. Include the words "food drive" and the name of your event or organization. Tape the signs onto the food collection barrels or buckets.
Make a flyer with information about your food drive and your organization. Include contact information for more information. Make 10 copies of your flyer for each of the places you will leave collection barrels or boxes. Tape one of the flyers to each.
On the first day of your food drive, bring a collection barrel or box and 10 flyers each to the businesses that agreed to host your efforts. Leave the flyers with your contact person at each business. Ask them to give the flyer to anyone asking for more information.
On the arranged date, pick the food collection barrels or boxes with a truck. Bring the food to a suitable storage location until you need it.
Call around to local farms and community gardens to gather fresh vegetable and fruit donations.
You may have a lot of people tell you no. Don't take it personally. Remain courteous and friendly and proceed to the next resource on your list.
Resources
Writer Bio
Garrett Daun started writing professionally in 1993. Daun has extensive training in meditation, rock climbing, yoga, martial arts, exercise and massage therapy. His work has appeared in "The Squealor," the "Earth First! Journal" and on numerous websites. Daun earned a Bachelor of Arts in religious studies and creative writing from the University of Oregon. He is a yoga and Radical Undoing trainer.