FMLA & the Continuation of Benefits
by Beverly Bird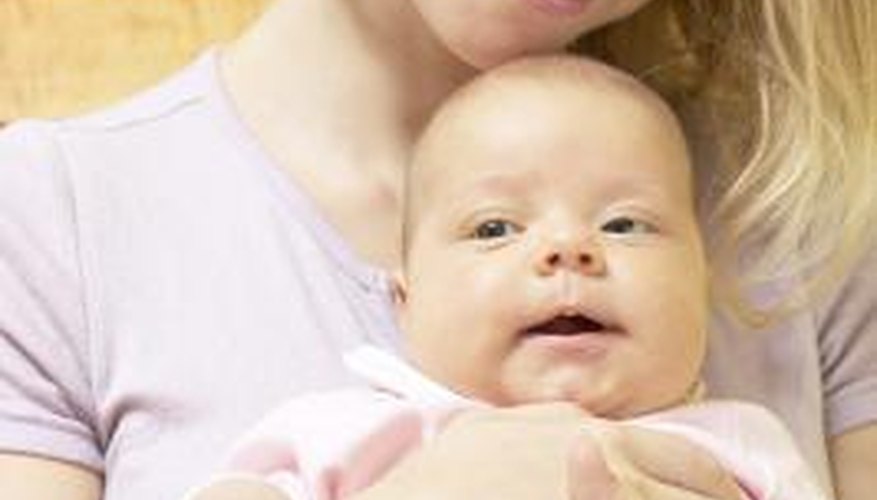 President Clinton signed the Family and Medical Leave Act, familiarly known as the FMLA, in 1993. It helps employees faced with life-altering illnesses, injuries or other events. If they're covered, workers can't lose their insurance coverage or their jobs if calamity strikes and they're unable to work for an extended period of time. Unfortunately, the FMLA has a few catches.
Continuation of Coverage
A critical component of the FMLA prohibits employers from discontinuing health benefits for employees if they're out on extended medical leave. The benefits must be in place to begin with, and coverage must be the same as it was when you were working. This means that if you were paying a portion of the premiums before you went out, you must still do so – and this might be difficult if you're not working and have no income. If you're 30 days late with a payment, your employer can discontinue your coverage, but only with written warning giving you at least 15 days to come up with the money. If you decide not to return to your job for any reason other than that for which you've taken leave, your employer has a legal right to recover from you all it paid to keep your benefits in place. If you do go back to work, and if your coverage lapsed in the meantime because you couldn't pay of your premiums, your employer is obligated to reinstate your coverage.
Covered Events
Under the FMLA, you can take up to 12 weeks off a year without worrying about your insurance, but your employer isn't under any obligation to pay you during this time. You can request leave for a new baby – your biological child or an adopted or foster child – or for a serious illness that affects you, your spouse, your parent, or your child if she's under age 18 and not dependent on you for her care. In-laws don't count, however.
Eligible Employees
If you just started your job, you're not eligible for the protection of the FMLA. The law requires that you must have worked for your employer for at least 12 months, although the time does not have to be consecutive. You must have accrued 1,250 hours or more during that year's time. Your workplace must also employ at least 50 workers, not necessarily at the same location where you work but within 75 miles. Your work hours don't include either paid or unpaid leave, such as if you were out on vacation or if you took unrelated sick or personal days during the year.
Other Requirements
Your employer doesn't have to continue paying your benefits without question. He can require written confirmation of your illness from your care provider. You have 15 days to supply it. If your employer is uncomfortable with your doctor's certification, he can ask for a second opinion, but he has to pay for it and he can't use the services of a health care provider he's used in the past or has any kind of relationship with. You're required to give your employer as much notice as possible that you want to take leave – 30 days if the event is anticipated, or as soon as possible if it's not.
What Employers Are Affected?
Only employers with 50 or more employees are compelled to observe the FMLA rules. Seasonal workers may not count, because the employees must work at least 20 weeks. Federal, state and local government employers must observe the FMLA, as well as schools, but this still leaves out a lot of small businesses and a significant number of workers.
Photo Credits
Hemera Technologies/AbleStock.com/Getty Images
Cite this Article
Choose Citation Style
Bird, Beverly. "FMLA & the Continuation of Benefits." Pocket Sense, https://pocketsense.com/fmla-continuation-benefits-7786.html. Accessed 15 December 2018.
Bird, Beverly. (n.d.). FMLA & the Continuation of Benefits. Pocket Sense. Retrieved from https://pocketsense.com/fmla-continuation-benefits-7786.html
Bird, Beverly. "FMLA & the Continuation of Benefits" accessed December 15, 2018. https://pocketsense.com/fmla-continuation-benefits-7786.html
Note: Depending on which text editor you're pasting into, you might have to add the italics to the site name.