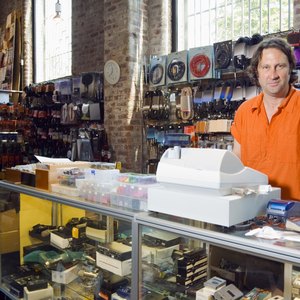 •••
Jupiterimages/Comstock/Getty Images
Sales tax is a percentage rate of the taxable price of certain goods and services paid as a consumer tax. Sales tax is usually collected by the seller from a buyer. The retailer, wholesaler, manufacturer or service provider then remits the funds to a government agency. Taxes vary among states, and some have none at all.
Required Tax
As of 2010, Florida's general sales tax rate is six percent. At the time of a sales transaction, the provider collects sales tax from the buyer. All sales, rentals, services, admission charges and storage is subject to taxation unless the transaction is exempt.
History
Florida's sales tax started out as three percent on November 1, 1949. This lasted until the end of March in 1968, when it increased to four percent. That rate continued until May 1,1982, when it went up to five percent. Florida's sales and use tax has been six percent since February 1988.
Discretionary Sales Tax
In addition to the requisite six percent, certain counties charge an additional discretionary sales tax in their jurisdictions. A complete list of said counties as well as their rate is available at the Florida Department of Revenue website. The discretionary sales tax varies from no additional to as much as 1.5 percent.
Tax Exempt Holiday
From time to time the governor of Florida has signed bills into effect that allow a period of tax exemptions reputed to ease the burden of school and hurricane preparedness shopping for families. On June 15, 2010, the governor of Florida signed such a bill into effect on many products from August 13 through August 15, 2010. Books and items of clothing priced at less than $50 and school supplies priced below $10 were eligible for the exemption.
References
Writer Bio
Megan Martin began writing professionally in 2007. Her expertise includes nonfiction, poetry and SEO. She has been published in "Pan Ku," "Broward New Times" and online. Martin has a Bachelor of Science in social psychology from Broward College, and is pursuing another degree in psychology and three minors at Florida State University.