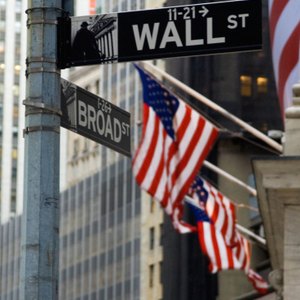 •••
Driendl Group/Photodisc/Getty Images
The Financial Industry Regulatory Authority, or FINRA, requirements for maintaining a Series 7 license ensure that individuals stay abreast of changes in the corporate securities industries. This license gives a person the credential required to sell common and preferred stock and option puts and calls. Licensees also can sell bonds, fixed income investment instruments and certain packaged investments. License holders may not sell investments, such as insurance, commodities or real estate.
Regulatory Continuing Education
All Series 7 license holders must complete a computer-based continuing education, or CE, program called the Regulatory Element within 120 days from the two year anniversary date of receiving their licenses. Subsequently, the licensees will have to meet the continuing education conditions for maintaining their FINRA registration every three years. The regulatory CE program addresses the basic rules and regulation, compliance with the rules and issues related to communication and sales.
FINRA CE Resources
To better prepare for the continuing education sessions, FINRA recommends reviewing training resources on its website before completing the Regulatory Element training. The FINRA website provides a summary of the content, an orientation of the sessions, case study and other resources.
Broker-Dealers CE
FINRA regulations make it mandatory for security brokerage firms to have in place training programs to keep "covered registered persons" abreast of the latest changes in the industry or company regarding their profession and the products they sell. In planning its training program, the company must take into account the size and makeup of the organization as well as the type of business and how regulation affects them.
The FINRA mandates each company to have a yearly "Needs Analysis and Written Training Plan." The company must keep documentation on the continuing education subject matters and representatives who complete the organization's training.
Missing the CE Deadline
Those who fail to meet the requirements for completing the Regulatory Element CE training within the duration required by law risk having their registration or license declared inactive until they come into compliance. The laws prohibit anyone who has not met the CE training rules to participate in any activities that require the proper registration. If the individual does not meet the CE registration requirement within two years of the due date, FINRA terminates the registration. The person must re-apply and meet all the qualifications for registration. In some cases, FINRA may allot additional time for the person to complete the CE training.
References
Writer Bio
John Landers has a bachelor's degree in business administration. He worked several years as a senior manager in the housing industry before pursuing his passion to become a writer. He has researched and written articles on a wide variety of interesting subjects for an array of clients. He loves penning pieces on subjects related to business, health, law and technology.